In Store Digitalization
Electronic Self Labels, Cameras and Sensors, and In Aisle Robotics
Transform the Physical Store into a Digital Asset
Transform your data accuracy, visibility, and your customer's experience in the aisle, with offerings that are in-stock, available, findable, and personalized.
From digital signage to millions of electronic shelf labels, sensors and cameras, our extensive capabilities in camera modules assembly (active alignment), RF testing and large volume process automation capabilities, we empower the physical retailer with millions of IoT nodes connecting retailers to consumers, and transforming the physical store into a digital asset.
In addition, Badger Technologies autonomous robots, and cloud-based web services, optimize your operations and enhance your customers' shopping experience.
Contact our team to learn more about how we can you transform your data and increase your in-store visiblity.
Electronic Shelf Labels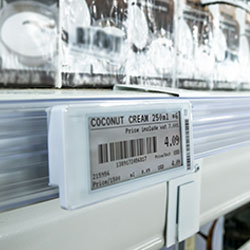 RF and BLE enabled and connected labels that automatically display updated prices, and allow retailers to easily manage dynamic pricing and provide an omnichannel customer experience.
Jabil specializes in high-volume process and test automation supporting this technology from design to dust.
Wireless connectivity with Wi-Fi, RF and BLE capabilities

Automated testing processes including RF design & test

Battery management, space, power and alternates

Supply chain localization and strategic suppliers ensure the lowest landed cost
Sensors, Cameras, and Connectivity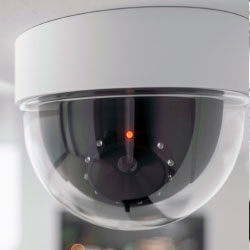 Connect data and information across all your assets with your customers in real-time, enabling personalization and in-store experiences that are becoming expected.
Power the capture of real-time in-store inventory, pricing and trend data, paired with cloud-based, enterprise retail software

Increase sales, improve overall profitability, and optimize your opportunities at retail
Robotics & Planogram Compliance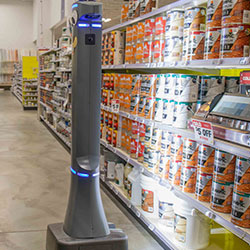 Jabil's Badger Technologies® multipurpose, modular robots address omnichannel retail demands.
Resolve a host of inventory and data disconnects to improve on-shelf product availability, price integrity, store profitability and shopping experiences.

Improve safety and lower claims with automated hazard detection
Visit Badger Technologies