Fifth Annual Day of Service: Community Partnership Creates Lasting Impact
Beginning in 2018, Jabil's Day of Service in partnership with the Tampa Bay Buccaneers has grown to become an event that brings hundreds of employees together from both organizations to impact youth in the local community. The partnership is a united front to catalyze positive change across the Tampa Bay region. For the fifth annual Day of Service that took place May 3-5, Jabil and Tampa Bay Buccaneer's employees revitalized Highland Pines Park community center.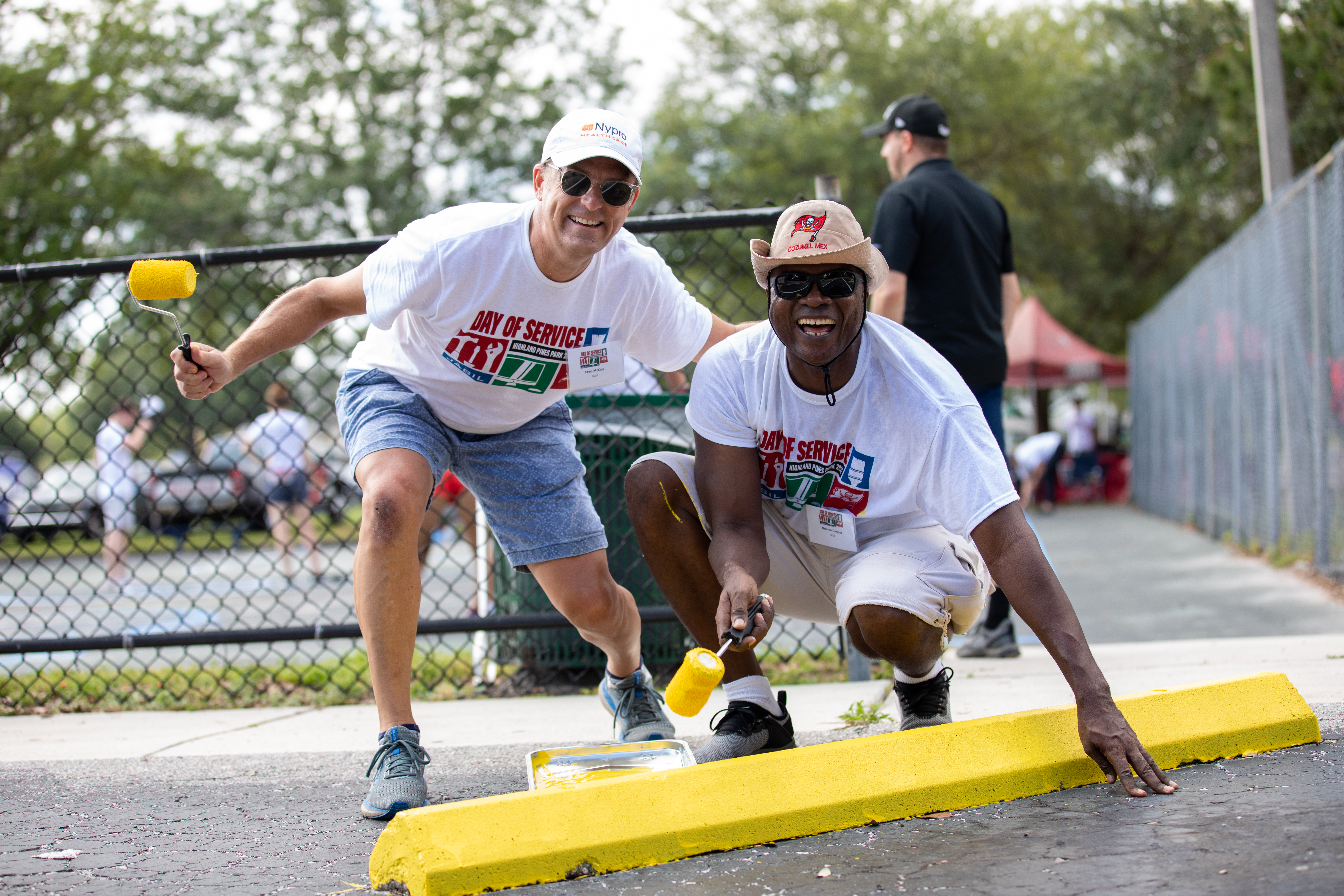 Together, employees brightened the space with new paint, transformed the playground and basketball courts, and built a new computer lab powered by Jabil to be a hub for learning and growth with an emphasis on STEM.
"New computers alone and just the color when you walk in that pops; it's going to do a great deal for the kids. We're going to have more kids that want to go in the computer room than any time we've ever had. With the summer coming up, it's really going to help us," Ronald Wilson, recreation center manager at Highland Pines Park, said.
"It's been incredibly humbling working alongside the Tampa Bay Buccaneers the past five years to uplift different community and recreation centers in need," said Andrew Gallo, global program manager. "I always have a chance to meet some of the students prior to each Day of Service. They inspire me to design a space and have it come to life with the help of our amazing employee volunteers, giving the students a place where they can learn, discover and grow academically."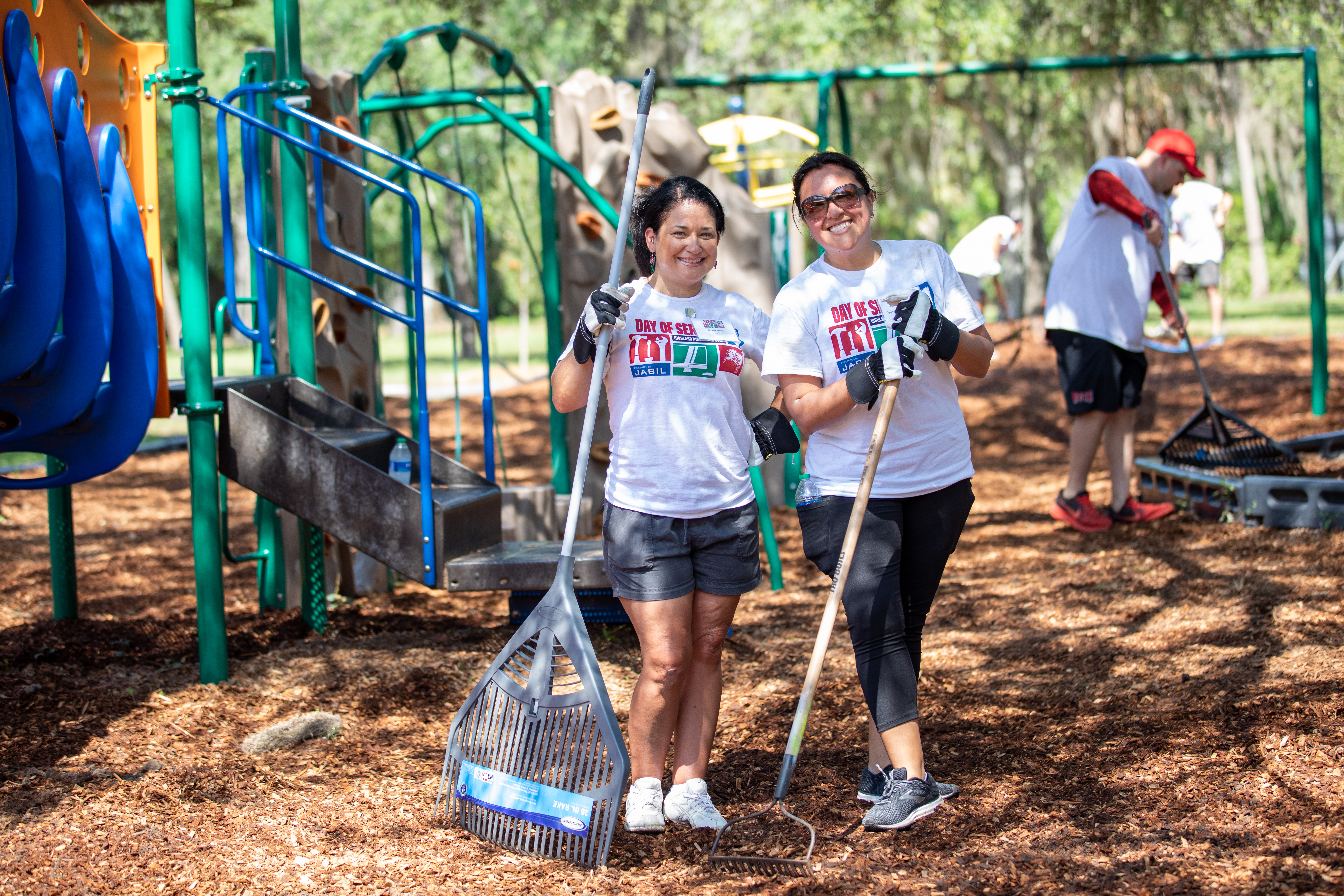 The Day of Service combines the power of teamwork with helping students in underserved communities reach their full potential in an environment that fosters learning development. As science, technology, engineering and math continue to intersect with more industries and careers, the computer and innovation labs foster collaboration and access to new computers, Smart TVs, and a variety of activities to spark curiosity in STEM.
"This is my fifth year volunteering for this event and every time I come and I see the work that we do and the joy on the kids' faces when they come in on the last day is priceless. I think this is a great event that Jabil participates in and I hope to come for many more years," Krish Ramanathan, director, lean six sigma, shared.
The fifth annual Day of Service also contributes to Jabil's one-million hour volunteer goal in 2022, giving back to the communities in which we live and work.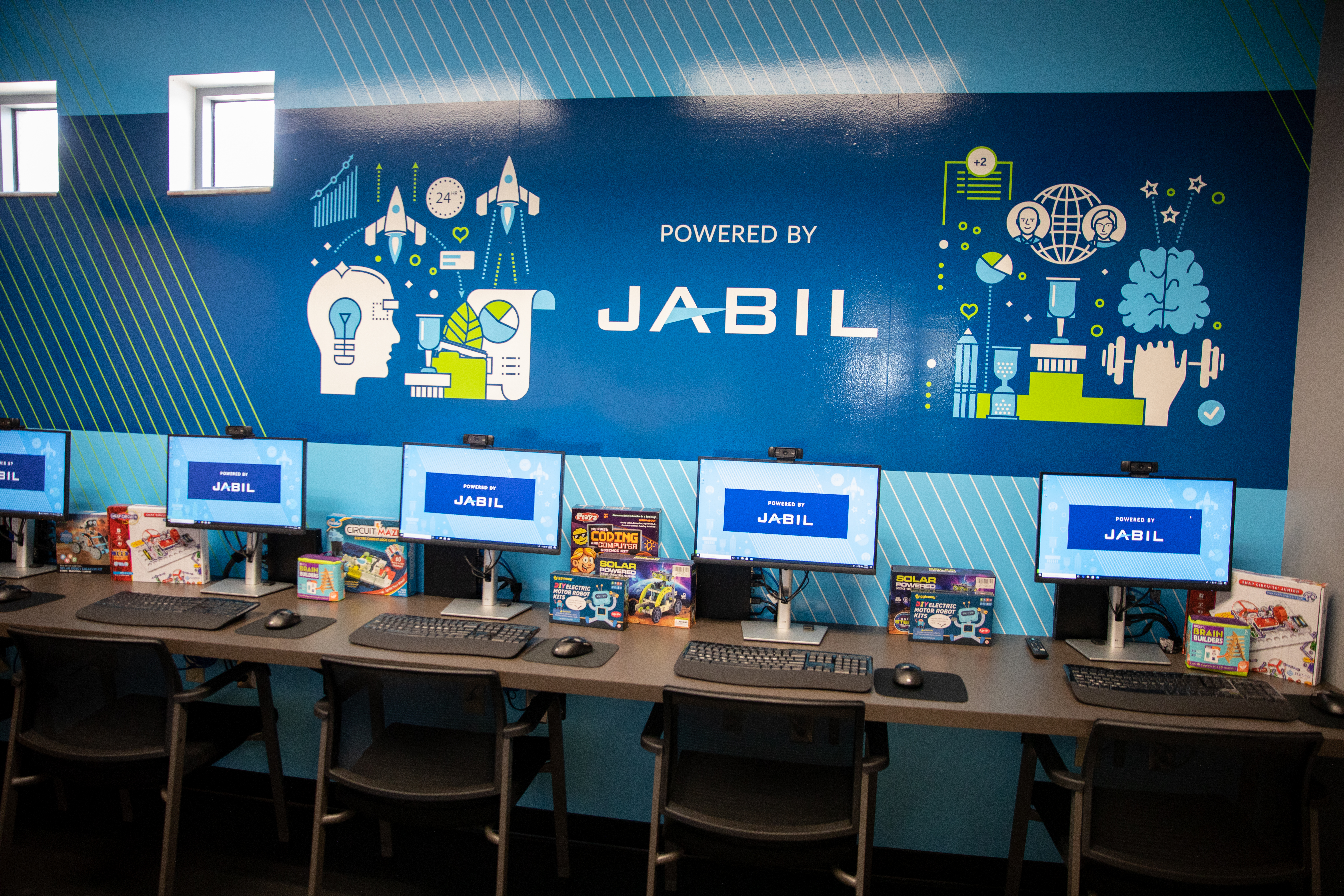 Jabil Cares, our community outreach and volunteer platform, supports localized efforts around specific causes related to Education, Empowerment and the Environment.