Jabil's Global Commitment to Children's Hospitals
Jabil sites around the globe are positively impacting their communities through support of local children's hospitals, aligning to our focus areas of Empowerment. Diverse outreach efforts have recently taken place at sites in China, Ireland, Mexico and the United States to raise funds, as well as provide fun activities for the children.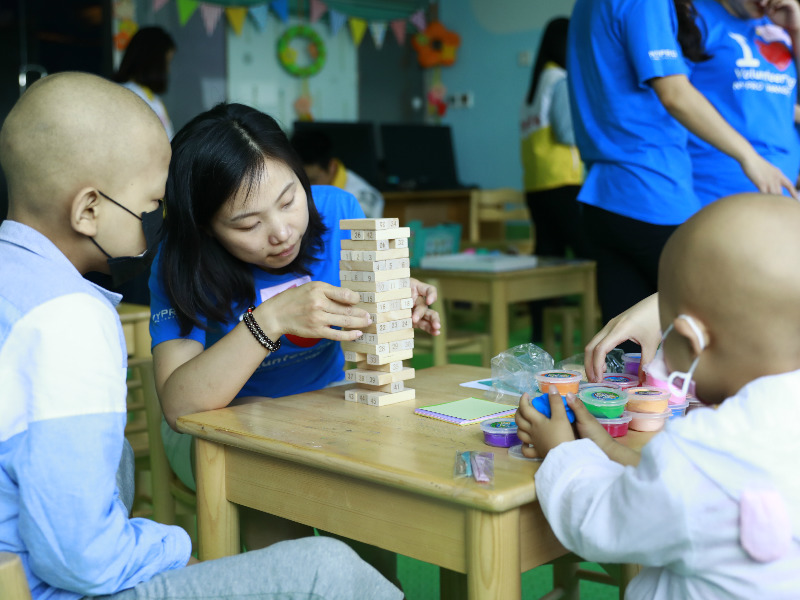 Shanghai employees playing games with patients at Shanghai Children's Hospital
Nypro Shanghai employees donated dozens of boxes of toys, art supplies and snacks for the young patients of Shanghai Children's Hospital. Employees visited the children, spending time playing with the new toys, reading books and hoping to create an upbeat atmosphere for them.
"During our time there, we were extremely impressed by these children, who were brave and remained very positive," said Cecile Wang, senior environment, health and safety engineer at the Shanghai site. "Although we were the ones visiting the hospital to make the patients' day better, the children were the ones who brought sunshine into our lives."
The team organized their visit to the children's hospital with one goal in mind: to make children smile. Across the globe, Jabil Chihuahua had the same idea when planning their visit to a local hospital for youth with HIV and HPV.
"The outreach activity was suggested by one of our employees whose mother works at the hospital and sees the tough circumstances these children face, so we wanted to help brighten their day," said Victor Sigala, communications analyst in Chihuahua. "Employees donated juice boxes and sweets to the hospital, hand-delivering the treats to the children and their families."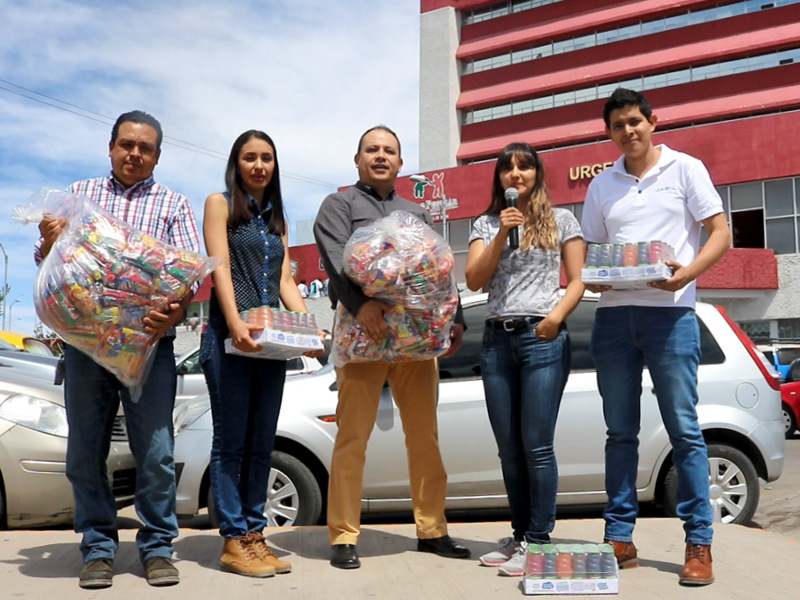 Chihuahua employees delivering treats
Meanwhile, employees at Nypro Bray used their own sweet tooth to benefit children at Temple Street Children's Hospital. For the second year in a row, the site has held "The Great Nypro Bake Off" as a fun, creative way to empower those at the hospital.
To help raise funds for the hospital, which cares for over 150,000 youth per year, employees created a spin-off of the popular baking show The Great British Bake Off by competing and selling homemade baked goods to their coworkers. In the last two years, more than 30 employees have tested their creativity in the kitchen and brought in original cake masterpieces – all in the name of the children. The site's dedication to helping this institution goes beyond the yearly bake sale, with the Quality team organizing weekly fundraisers in their department for their employees to dress in themed outfits every Friday, with the voted worst-dressed employee donating to the hospital.
"One of my children attended Temple Street Children's Hospital for a period of time. The hospital is very close to my heart, and I was delighted to get involved with the bake off," said Pat Heron, warehouse operator at Nypro Bray.
Since 2000, Jabil St. Petersburg has organized a variety of activities to benefit Johns Hopkins All Children's Hospital, having employees donate money, hold fundraisers and participate in the hospital's annual 5K race. Jabil's Information Technology team also visits the hospital for "Tech Tuesdays" each quarter to educate the young patients about the wonders of science, engineering, technology and mathematics (STEM).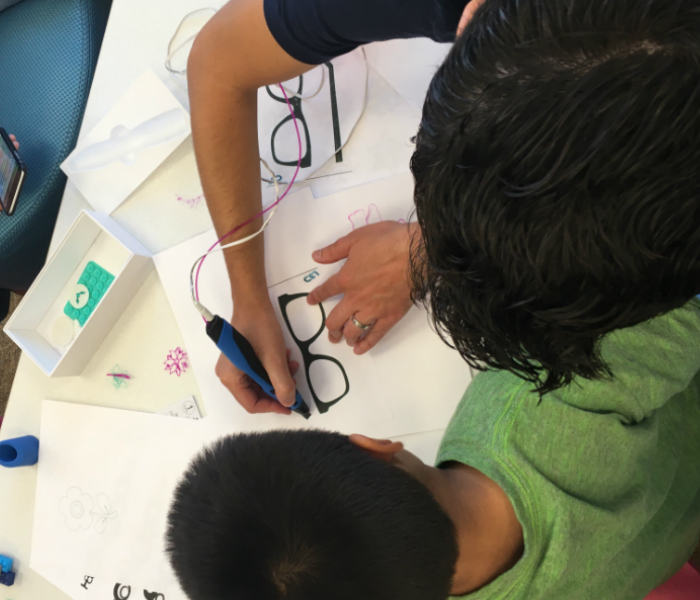 St. Petersburg employees bring fun technology to Johns Hopkins All Children's Hospital
"We set out to leverage our expertise in these fields to enrich the lives of children who are going through some hard times," said Ande Johnson, senior director of information technology and founder of Tech Tuesdays.
Each sites' commitment to children impacted by illnesses around the world is inspiring and demonstrates Jabil's dedication to helping our communities.
Jabil Cares, our community outreach and volunteerism platform, supports localized efforts around specific causes related to Education, Empowerment, and the Environment.