Jabil's Commitment to Johns Hopkins All Children's Hospital
Jabil's commitment to the wellbeing of our employees and communities has been a longstanding tenant of our culture of Integrity. It also serves as a connection to similar organizations in our communities, in which we partner with through our global volunteerism program, Jabil Cares.
Jabil St. Petersburg is proud to announce its renewed partnership with Johns Hopkins All Children's Hospital, a pediatric hospital that provides expert and specialty care for youth facing the most challenging health concerns both in the Tampa Bay community and around the world. Between now and 2022, Jabil will fund the Mind Body Branch program, an extension of the hospital's Institute of Brain Protection Services.
In 2016, Jabil helped Johns Hopkins All Children's Institute of Brain Protection Services by providing funds for a new Laser Ablation Therapy Unit. This innovate, minimally invasive technology helps to treat primary brain tumors and refractory seizures that can't be reached using conventional surgery and allows the child to go home the day after the surgery, empowering them to quickly return to normal, childhood activities.
As an extension of the Institute of Brain Protection Services, a program, called Mind Body Branch, recently has been developed to focus on the psychological treatment of children between the ages of three to 18 in the Tampa Bay area. Starting right now, Jabil's five-year commitment to funding this program will provide a variety of trainings to the community, including: educating first responders on how to interact with patients who have autism, providing mental health education advocates within the school system and offering free resources in the form of short videos for the general public to learn more about certain psychological topics.
"It has been an area that has hit close to home for so many of our folks," said Mark Mondello, CEO. "You look at it not just in the United States but all around the world, there's pervasive mental health issues be it Asperger's, autism and different spectrum disorders, self-esteem and social media issues, the whole gamut."
Because of our employees' inspiring devotion to helping children and Jabil Cares' culture of empowering others, Jabil felt this program is an important and relevant one that will positively impact many of our community members. A study completed by the Florida Department of Health found that 26.4 percent of youth between the ages of 12 and 18 reported feeling depressed, with 13.8 percent considering suicide (2015), demonstrating the crucial need for this type of service to be available to the community. This program's efforts align with Jabil's culture of putting safety and health – including mental health – at the forefront through empowering and educating others and our employees are as committed as ever to helping these children in need.
Since 2000, Jabil has supported and benefited the innovative work done by All Children's Hospital in alignment with our core values and Jabil Cares' focus of Education and Empowerment. Through corporate and employee donations over the years, Jabil has been able to help fund life-saving research, hospital renovations and the expansion of outpatient centers across the region. These efforts have been able to empower the patients, from newborns to 18 years old,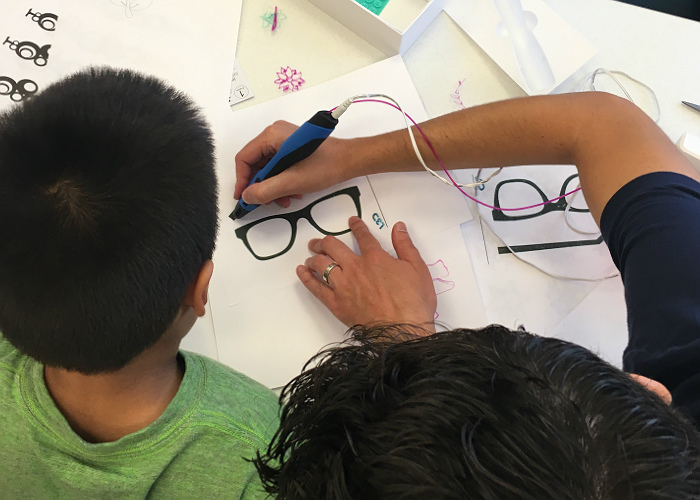 Tech Tuesdays' STEM activities led by Jabil St. Petersburg employees
Employees have participated in the annual Run For All Children, a 5K race with proceeds empowering patients through going toward the hospital's research capabilities. For the last two years, employees also have supported educational efforts at the hospital by organizing "Tech Tuesdays," in which the information technology team makes quarterly visits to the patients, providing the children an opportunity to interact with and learn about science, technology engineering and mathematics.
Jabil Cares, our community outreach and volunteerism platform, supports localized efforts around specific causes related to Education, Empowerment, and the Environment.