Jabil Switzerland Comes Together for a Great Cause
September 1, 2021 – Jabil Switzerland participated in the country's largest charity cycling event supporting cancer research and patient services. The Bärgüf event metaphorically represents the battle many individuals face when being diagnosed with cancer; facing an uphill battle with different stages and emotions as they navigate the treatment process.
Team Jabil consisted of 90 riders from Balsthal, Hägendorf, Bettlach, Grenchen, Le Locle, Mezzovico, and Raron across all levels and functions of the organization. The riders helped raise money as acts of encourage to complete the challenging bicycle ride.
"I am amazed by the dedication of our employees to give back to our local communities. We have such incredible people at Jabil Switzerland who invest their energy and time to better our world not only through the healthcare devices we manufacture but also through our community efforts," said Frédéric Ducret, Jabil vice president, ortophedics business unit.
Jabil Switzerland prides itself on showing support for this important cause that touches the lives of so many each year. The sites donated $15,800 and employees raised $13,000 help fund Bärgüf's mission.

Giulia Usai, an EHS coordinator at Jabil Mezzovico, spoke about her experience being a part of the team. "It's been such an incredible experience and I'm proud to have challenged myself to bring awareness to this important cause," said Giulia.
The event also served as a team building event by bringing together avid cyclists across our Switzerland locations, demonstrating that anything is possible when we come together to support a cause and one another.
"I'm thankful for the opportunity to make a difference in my community by helping people affected by cancer," said Kaspar Häni, assistant Lean Six Sigma manager at Jabil Raron. "It was a fantastic day full of positive vibes and meeting our colleagues from all our Jabil Switzerland sites is something I won't soon forget."
Jabil Switzerland is one of many of our global sites who support patient services for those facing cancer. Jabil Mebane holds a fundraiser raffle each year in support of Pretty In Pink, an organization that provides financial resources to underinsured or uninsured women battling breast cancer.
In St. Petersburg, the site teams up with the Tampa Bay Buccaneers of the National Football League for the Treasure Chests 5K & Fun Run to bring awareness to early breast cancer screening and detection. Finally, our colleagues at Jabil Singapore have shaved their heads each of the past seven years to raise money for the Children's Cancer Foundation. Thank you to all our Jabil colleagues who continue to support this cause!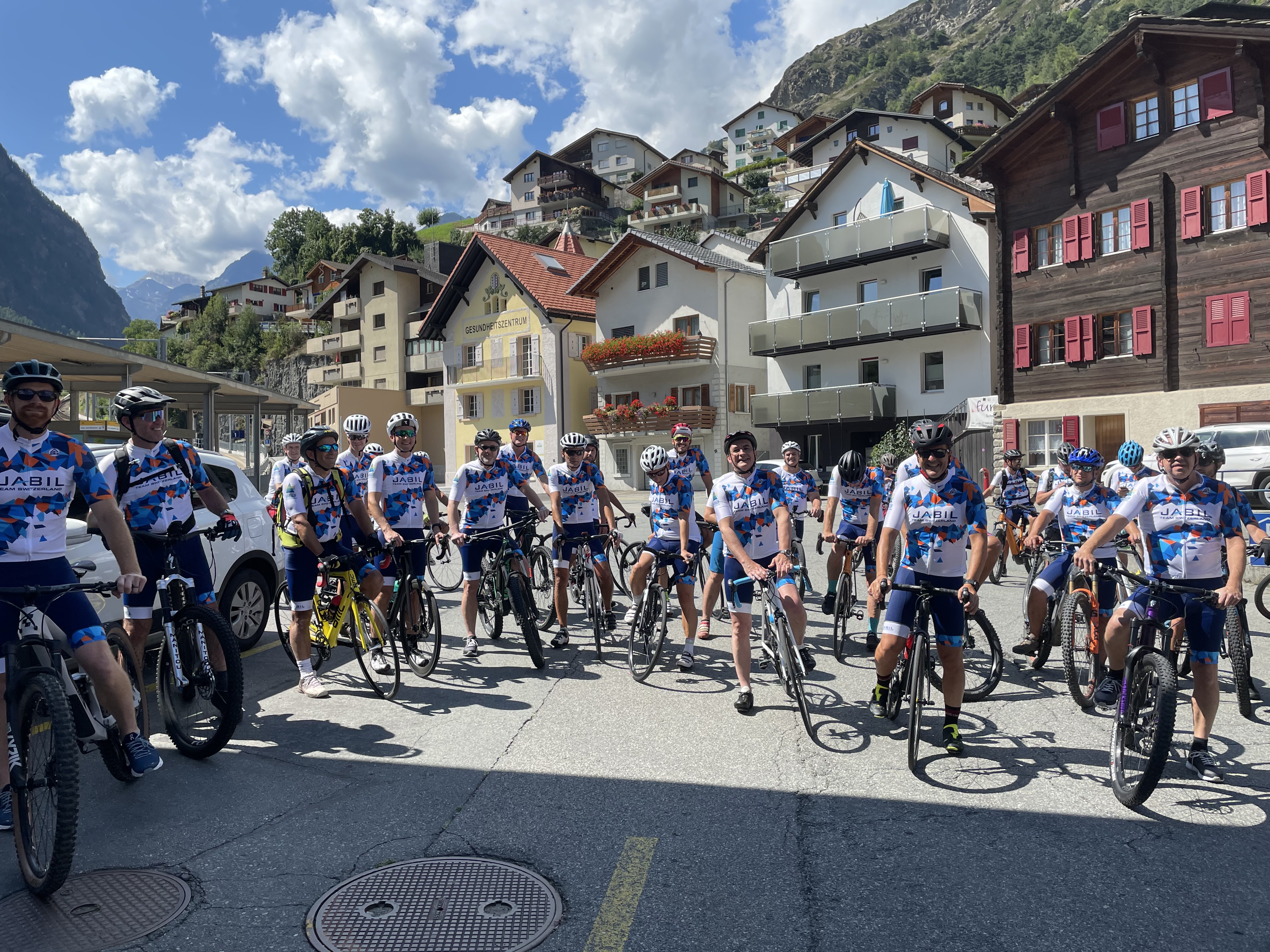 Jabil Cares, our community outreach and volunteer platform, supports localized efforts around specific causes related to Education, Empowerment and the Environment.