The Qfinity™ Autoinjector Platform
The reusable autoinjector that works simply and simply works.
Versatile, Low-cost Platform
The Qfinity autoinjector platform delivers your injectable therapies in a versatile platform solution at a cost up to 65% lower per injection than market-leading disposable autoinjectors. It features a simple spring-loaded, reusable drive unit and a small single-use, pre-filled disposable cassettes in 1.0-ml and 2.25-ml pre-filled syringe sizes. The modular, mechanical autoinjector allows maximum flexibility to choose the right solution for your target patient population across a range of dosing volumes. The attractive, handheld device is also available in a connected version, Qfinity+ autoinjector, with built-in electronics and sensors that monitor injections and securely transmit data to the patient and/or their care team.
The Qfinity Autoinjector Platform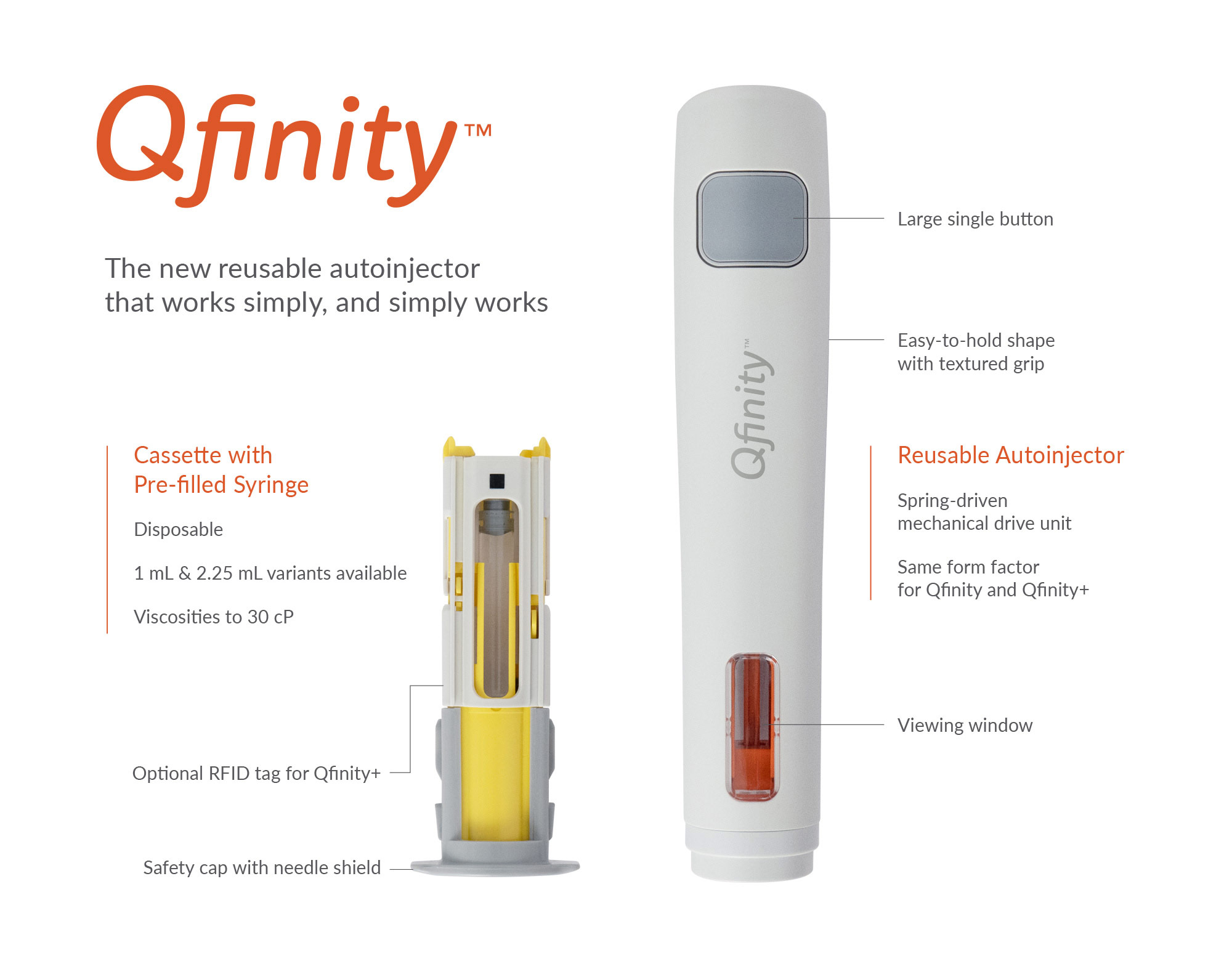 The Qfinity+ Connected Platform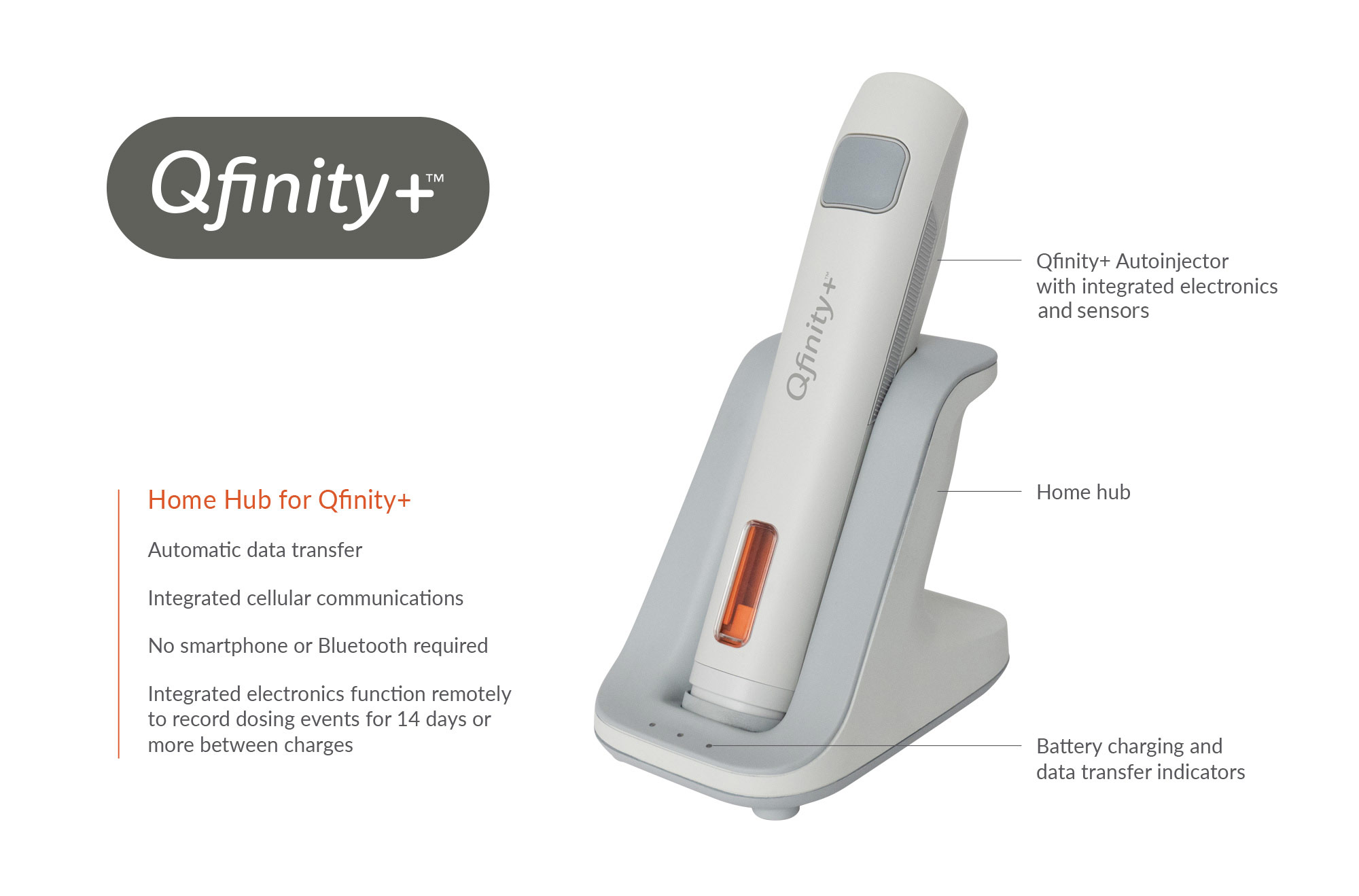 Return on Investment Analysis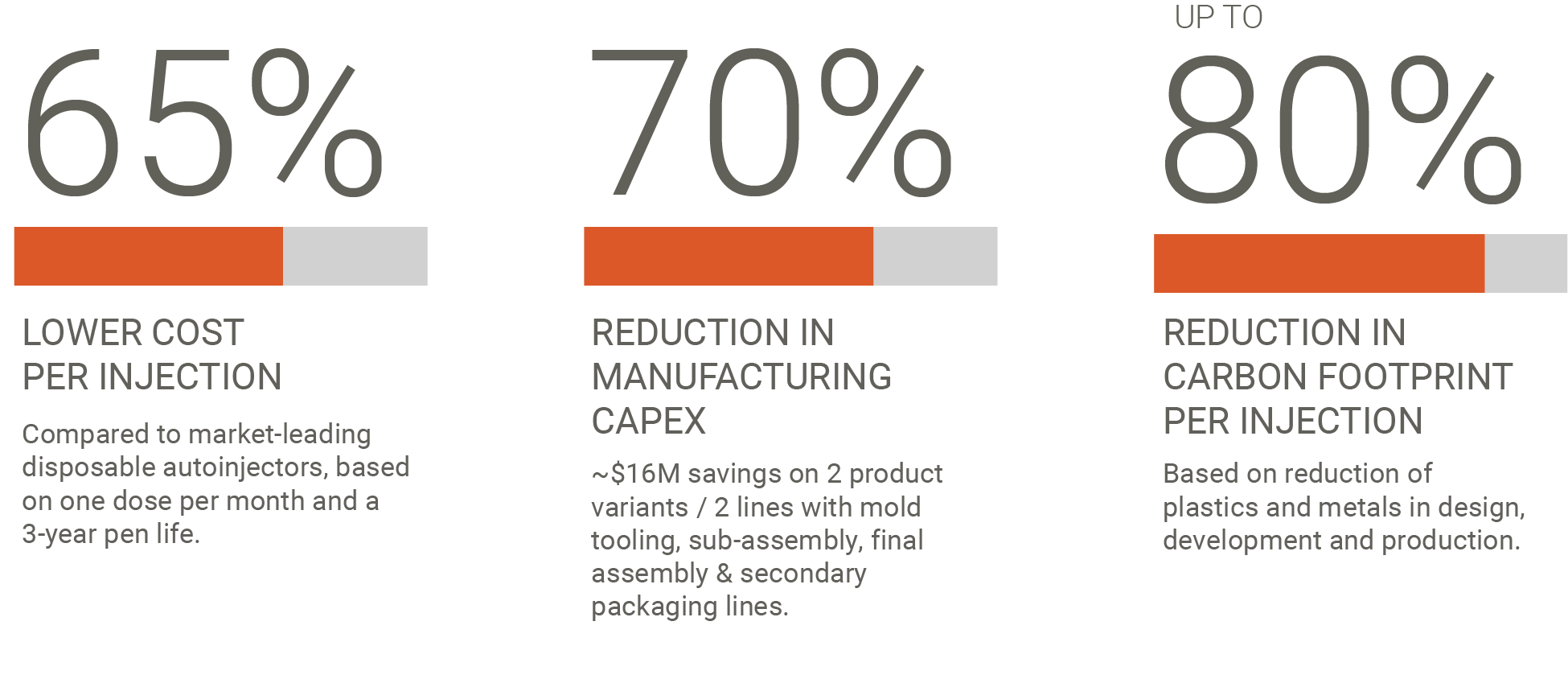 Sustainable Design
Approximately 90% of medical device waste comes from disposable, single-use items – and the injectors market is made up of 70% disposable products. Qfinity addresses this as a reduced-material, reusable autoinjector using pre-filled cassettes. Due largely to the fact that fewer components and materials are consumed, Qfinity delivers up to 65% reduction in cost per injection versus the market-leading disposable autoinjectors, as well as up to 80% reduction in carbon footprint, up to 50% smaller manufacturing footprint and up to 70% reduction in CAPEX. Jabil's global scale of production delivers additional efficiencies in supply chain transportation, energy use and costs per device.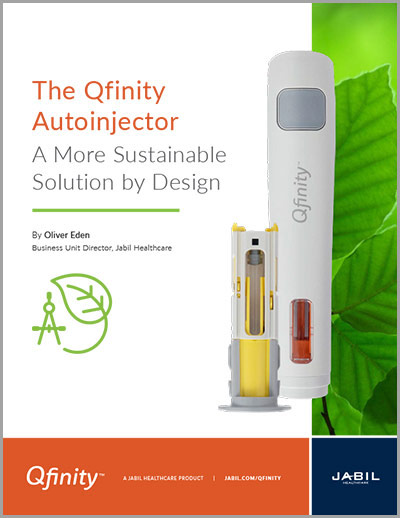 The Qfinity Autoinjector – A More Sustainable Solution by Design
READ THE WHITEPAPER

Enhance Your Portfolio
Trusted by dozens of top medical brands, Jabil Healthcare will help you get to market fast with the simple, sustainable Qfinity platform — ready for new drug formulations and the connected future of healthcare. We offer the platform as a Qfinity-branded or white-label product that is fully realized and fully qualified in Jabil's ISO 13485-certified facilities. As a global manufacturing partner, Jabil offers efficiencies of scale in manufacturing production that could reduce your capital expenses up to 70%.
The Qfinity+ Autoinjector Platform is Optimal for Clinical Trial Monitoring
Conduct trials with confidence by partnering with Jabil on a drug delivery device that encourages adherence, compliance and healthy outcomes. The user experience is simple and only requires the connected Home Hub for automatic data transfer and charging. The Qfinity+ autoinjector platform, features sensors and electronics that securely report drug dosage and delivery without the need for a smartphone. This timely objective data is a significant improvement for clinical trials currently relying on patients' input accuracy for clinical assessments.
Manufacturing Leadership
Jabil's global manufacturing capabilities and production scale bring significant efficiencies that save you money. The Qfinity Autoinjector platform alleviates the capital expenses of R&D, supply chain management and setting up or scaling up production lines. Jabil can help bring your drug to market quickly with a lower cost, high-quality, sustainable injector that improves patients' care and provides opportunities for digital healthcare.

The Shingo Prize
In 2021, Jabil was proud to accept the Shingo Prize for at our healthcare manufacturing site in Bray, Ireland. The Shingo Prize is the world's highest standard for organizational excellence. The selection is based on an intensive assessment of an organization's culture and how well it drives world-class results. Jabil is honored to receive the Prize and to provide our clients with excellent services from design through delivery.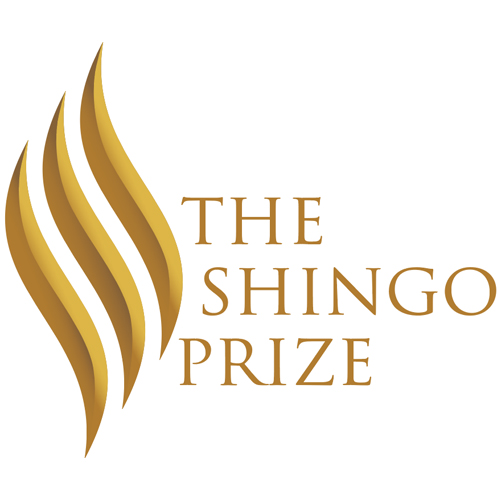 Irish MedTech Association
Partner / Supplier of the Year Award: Jabil Healthcare
Rising 2021: Irish Medtech Awards
"It's terrific also to acknowledge the success of Jabil Healthcare Bray which won the Medtech Partner/Supplier of the Year Award for its new product offering in molecular diagnostics launching a COVID PCR testing device; and to acknowledge the company's success achieving elite Shingo status"
- IDA Ireland's MedTech Department Manager Rachel Shelly