Benefit from our Innovative Omnidirectional Sensor for Autonomous Mobile Robots
EXPANDING THE BOUNDARIES OF IMAGING
Learn how our Omnidirectional Sensor works!
The First Omnidirectional Sensor based on Time-of-Flight Technology
The Jabil Omnidirectional Sensor reduces the number of independent sensors required for safe operation and complete situational awareness on robotics platforms. In contrast to conventional Time-of-Flight (ToF) cameras, the immersive (270° x 60°) field of view of the Omnidirectional Sensor enables seamless detection and tracking of objects in a robot's path improving both obstacle avoidance and worker safety. Additionally, Jabil's inventive use of scene information to dynamically control illumination significantly reduces sensor noise while improving data quality and power management.
The ground-breaking, solid-state design is one of several sensing systems Jabil Optics is designing to support lower-cost autonomous mobile robotics and collaborative robotics platforms.
"Analog Device's mission is to enable the autonomous mobile robot revolution by providing high performance and highly differentiated signal chains that bridge the gap between the analog and digital worlds. The Jabil Omnidirectional Sensor is one of the most innovative implementations of the ADI depth sensing technology we have encountered. Jabil's wide field of view depth sensing approach is opening up new possibilities for human interaction with robots."

Donnacha O'Riordan, Director of Analog Devices Inc.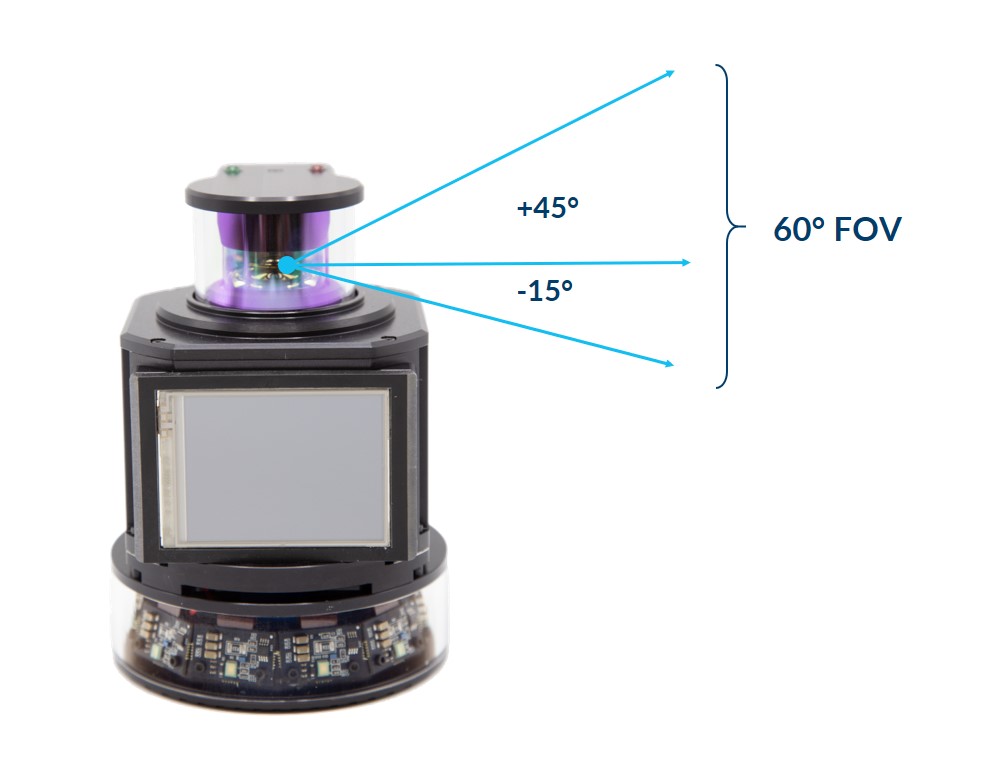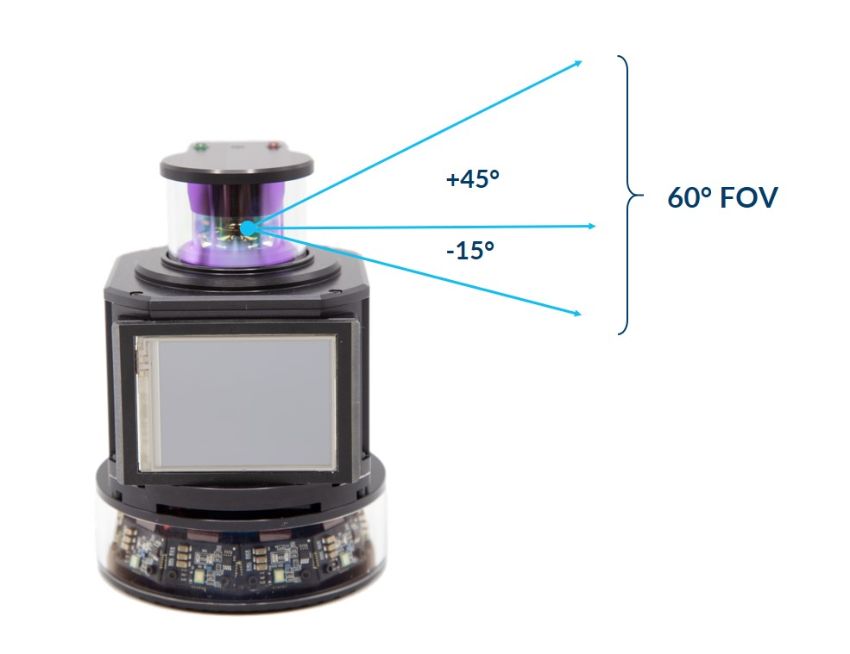 Industry-Leading Field of View
By combining a custom optical assembly and an innovative active illumination approach, a ToF depth sensor with an industry-leading 270° x 60° field of view has been realized.
Benefits of our Sensor
The key benefit of our brand new sensor lays in the technology behind it. Thanks to the time-of-flight technology our sensor reacts much faster than other sensors. In combination with its horizontal and vertical field of view it leads to a higher security. Accidents and collisions will be avoided more often.
Our design goal is to provide customers with ground-breaking sensor performance in the smallest, lowest cost, lowest power solution possible. Factors such as data formats, on-sensor processing, and connectivity are moving targets in the quickly evolving robotics industry.
Increasing Safety

Continuous scene coverage improving safety and route planning

Reducing Costs

Reduction in number of sensors reducing both system cost and integration complexity

Enhanced Reliability

Increased sensor reliability through solid-state sensor design

Innovative Time-of-Flight Technology

World-class product roadmap based on innovations in time-of-flight sensing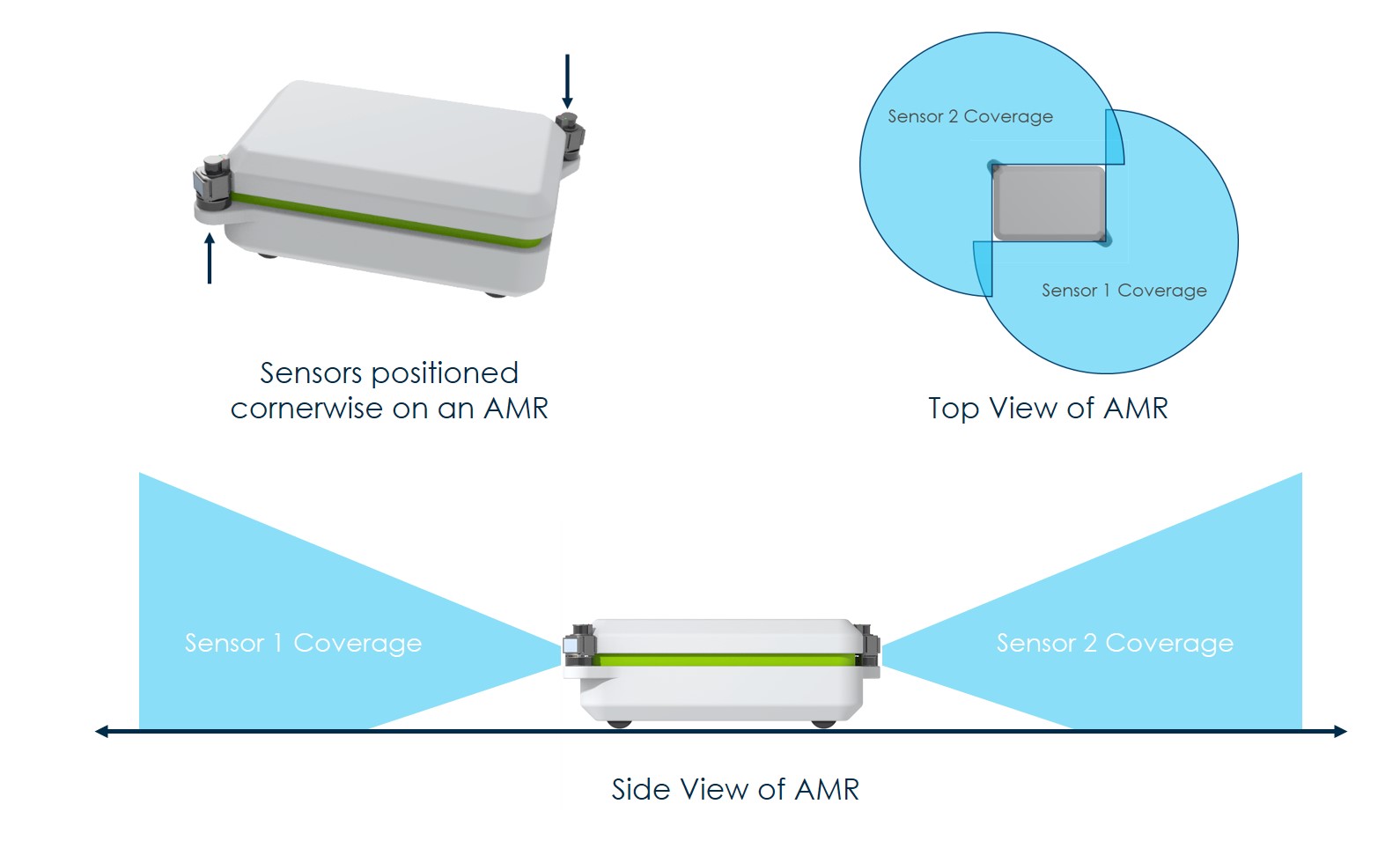 Request Your Evaluation Kit
We are in the process of optimizing the Omnidirectional Sensor to address the needs of the rapidly changing robotics industry. If you are interested in being selected as a 'beta-tester' or learning more, please contact us via the Request Form.
Request Form