Jabil Atlanta Empowers Community with the Gift of Home
For the 8th consecutive year, Jabil Atlanta employees have come together to empower first-time homebuyers by assisting Atlanta Habitat for Humanity, a chapter of a global nonprofit that utilizes the support from the community and volunteers to build high-quality homes for those in need.
This year, 10 Jabil Atlanta employees put in a total of 96-hours of hard work into the Echols's family home, assisting with painting, hanging doors, building a porch and adding beam supports. Ms. Echols, a single mother of two, now has a place to sing and dance with her four-year old daughter, while her one-year old son tries to keep up!
Employees look forward to this event each year, with many of them coming straight from work to help. "This whole thing is so empowering for these families who can now begin to build themselves a 'home'-life," Angela Alexander, Human Resource Manager, said. "All of the volunteers leave feeling humbled and proud of what we accomplished."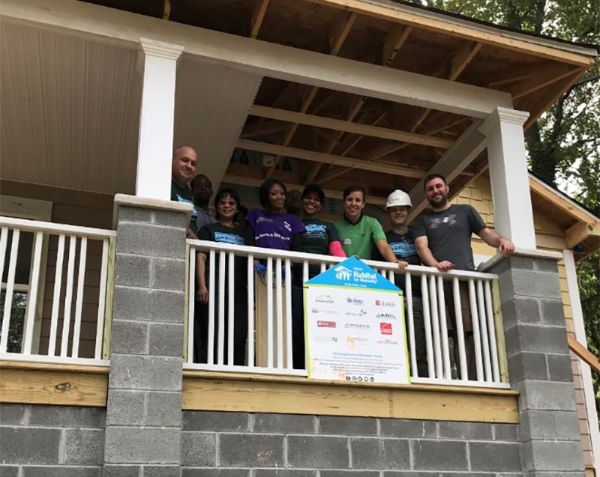 Jabil Cares, our community outreach and volunteerism platform, supports localized efforts around specific causes related to Education, Empowerment, and the Environment.