Fostering Innovation Through Friendly Competition: Deliver Best Practices
Every year, we look forward to Jabil's Super Bowl: Deliver Best Practices, an annual global continuous improvement challenge to recognize, support and promote continuous process advancements at the company. Marking its ninth year in 2017, our competition showcases the best ideas employees implemented throughout the year using Lean methodology to make Jabil more efficient, productive and profitable.
What began as local-level events at many of our plants became a pillar of Jabil's culture when we transformed it into a global affair. Today, Deliver Best Practices engages employees, provides opportunities to share best practices, but most importantly, builds bonds and generates excitement, awareness and involvement. Deliver Best Practices is one of many ways we bring out the passion of our employees.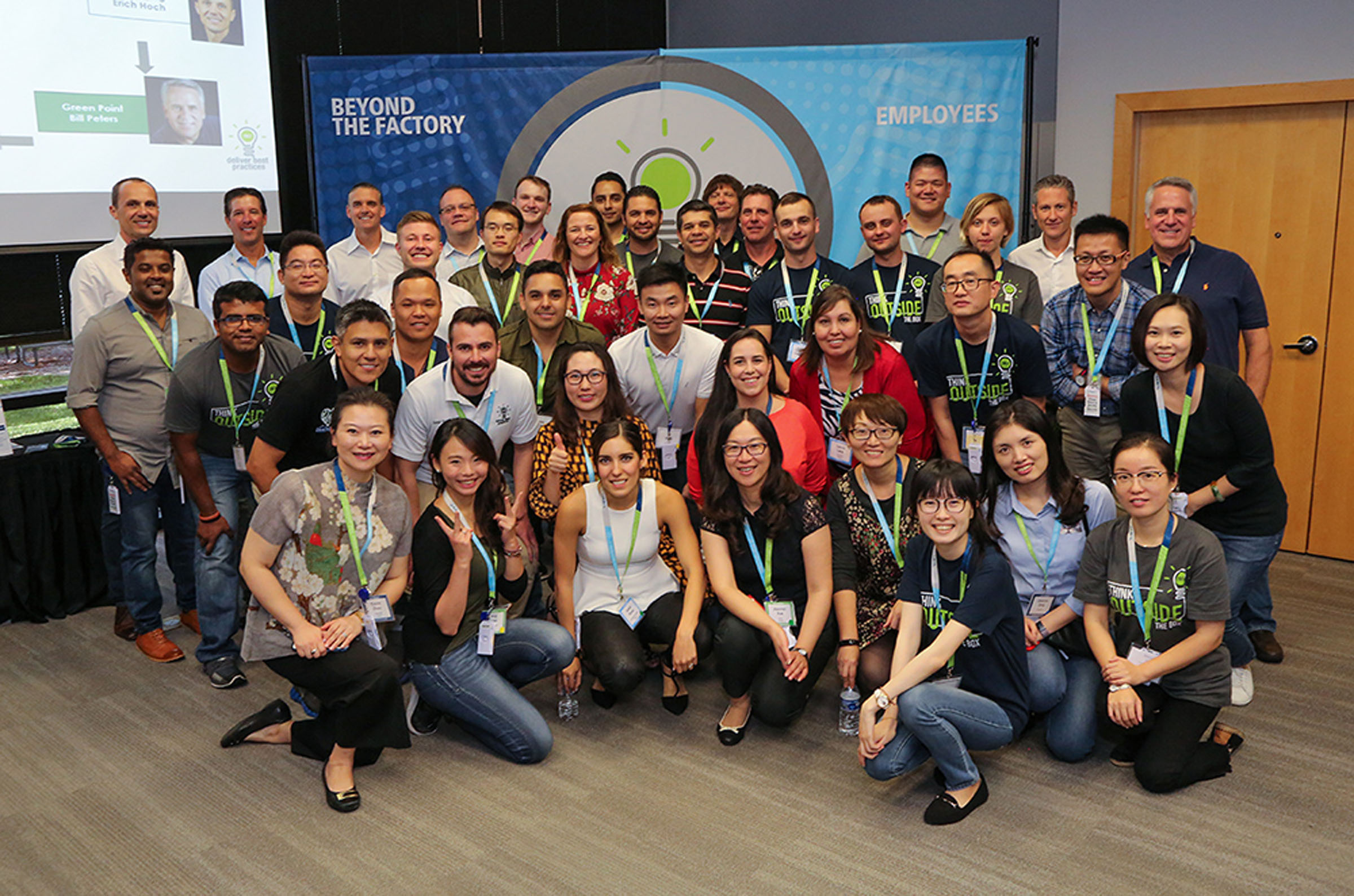 As a company with 180,000 employees across 29 countries, we rely on our employees' ingenuity and energy to drive continuous improvement. In addition, there's plenty of research which shows that engaged employees are happier, more productive and feel more valued.
Focusing on the well-being and safety of our employees is our utmost priority at Jabil. As I reflect on the last nine years of the Deliver Best Practices competition, here are some lessons we've learned about fostering innovation and employee engagement:
Provide Employees with Opportunities to Shine
After teams submit their projects or ideas for consideration, they progress through Plant, Semi-Regional and Regional rounds to reach the Global Finals. Winning teams send a representative to Jabil's headquarters in St. Petersburg, Florida, each year to present their projects to Jabil executives. This year, we will have 32 team representatives, from 11 countries, traveling to our headquarters to take part in the competition.
When you work for a large company, it can feel difficult at times to make an impact on such a global scale. But Deliver Best Practices provides an opportunity to show how even the smallest teams at the smallest plants can make a big difference. To the average person, the ideas being presented are intricate and some are even difficult to understand, but to our teams it could mean the opportunity of their career.
Coming up with great ideas and being able to contribute at a global scale is big motivation. As a result of their participation in the competition, we have witnessed numerous employees who have gone on to do bigger things and had more visibility with the management team. They were able to showcase their leadership skills and their innovative ideas.
Since we launched the global competition in 2009, more than 8,200 projects have been submitted for consideration. Employees across the spectrum—from 20-year olds to 20-year Jabil veterans—are deeply engaged with our program, because it is an opportunity for them to share a part of their project.
In fact, some of our past winners have gone on to be recognized internationally by the Institute of Industrial Engineers (IIE) for the Lean Division Best Practice Award, which is an enormous professional achievement on its own.
Subscribe to the Jabil Blog
Sign up for weekly updates on the latest trends, research and insight in tech, IoT and the supply chain.
Make Employee Engagement a Unique Experience
Being a part of the Deliver Best Practices Competition provides employees with a unique experience. For me, the best elements of Jabil are showcased at our headquarters during the week of the final event. Our employees enjoy the opportunity to understand and explore other people and cultures, new perspectives and the diversity of our workforce. The competition delivers just that.
For some of our finalists, it is their first time coming to the United States, for others it's their first time out of their country. That makes it a brand-new experience for all involved. Every year, our participants travel more 190,000 miles to take part in the competition.
The day before the competition begins, I host the team representatives at my house. Many of Jabil's senior leaders attend the welcoming party – it is an exhilarating experience to meet 32 new "friends" at my house. Most are meeting each other for the first time as well. To witness how different worlds interact and unite under one purpose is very endearing. It is a great opportunity for us to keep things light and get to know one another.
Although the competition week in St. Petersburg is a unique experience for the finalist team representatives, it is unique for the rest of our employees as well. The competition is broadcast live so teams around the world can cheer on their representatives and can still take a part in the event and learn. Last year, many sites that didn't submit projects, or didn't have a project make it to the finals, organized watch parties to support the event.
Connect People to Foster Innovation
I mentioned earlier that employees of all ages and experience levels participate in the competition. That's not all. The team size varies as well – ranging from two to 20. The event builds a community within each site, strengthening on-site relationships while encouraging friendly competition.
The important piece here is that relationships are formed at a global level. Every project submitted for the competition is available for reference to all employees. This allows an employee in one role to implement new ways to increase their efficiency and productivity by learning from their peers worldwide. The research backs up this point as well. Diversity is a key driver of innovation and a critical component of being successful on a global scale, according to Forbes.
When our participants return to their sites, they take the buzz and excitement of the competition with them. This contagious enthusiasm is spread quickly to others at their sites.
Link Innovation and Engagement into your Corporate Culture and Values
Jabil's priorities are the guiding principles (employees, customers, capabilities, growth and the importance of maintaining a safety-first mindset) that drive our culture of ingenuity, integrity and inspiration. Deliver Best Practices has been a key piece of our organizational culture and has inspired thousands of employees around the world.
Besides our commitment to continuous improvement and employee well-being, we are also highly focused on giving back to our communities. This is another area in which Deliver Best Practices helps us excel. This year, the participants and members from our corporate team will take part in volunteer events and activities in St. Petersburg.
In addition, the winning team under each category receives a monetary prize. Often our sites share stories of organizing celebrations and events to donate their winnings for a good cause or charity to give back to their communities, passions or interests.
For me, Deliver Best Practices is a perfect personification of Jabil's culture. As I look at all the photos on my office wall that highlight defining moments from each year's event, I am anticipating adding unforgettable memories from this year to the mix! Our CEO, Mark Mondello says this is his favorite week of the year. I couldn't agree more!