LiDAR Manufacturer
The Best in Reliability and Quality
Light Detection and Ranging (LiDAR) has become the technology of choice for the development of 3D sensing to support Advanced Driver Assistance Systems (ADAS). LiDAR creates a 360-degree virtual map of the environment that surrounds a vehicle—an integral component for safe, smart, self-driving vehicles. From mapping the curve of the road, to identifying a pedestrian and their rate of speed, LiDAR has powerful monitoring and sensing technology that enables manufacturers to get closer to meeting industry and consumer demands for autonomous driving. Jabil is LiDAR Manufacturer, positioned to support our customers in bringing automotive-grade LiDAR technology to market.
LiDAR combines unique software and hardware to transmit and interpret light waves that generate a precise 3D map of the vehicle surroundings. Light is sent out to survey and measure the distance to surrounding objects and features. A software solution interprets this information to provide vehicle alerts and assistance.
LiDAR is the best option for providing high resolution dimensional imagery due its speed and because its small beam diffraction provides better recognition of adjacent objects. This higher resolution is especially important at high speed to provide enough time to respond to a potential hazard when the vehicle is in motion.
With the automotive industry committed to delivering the highest levels of autonomy, LiDAR is fast becoming the standard in ensuring that vehicles are equipped with the technology needed to meet SAE Levels 4-5.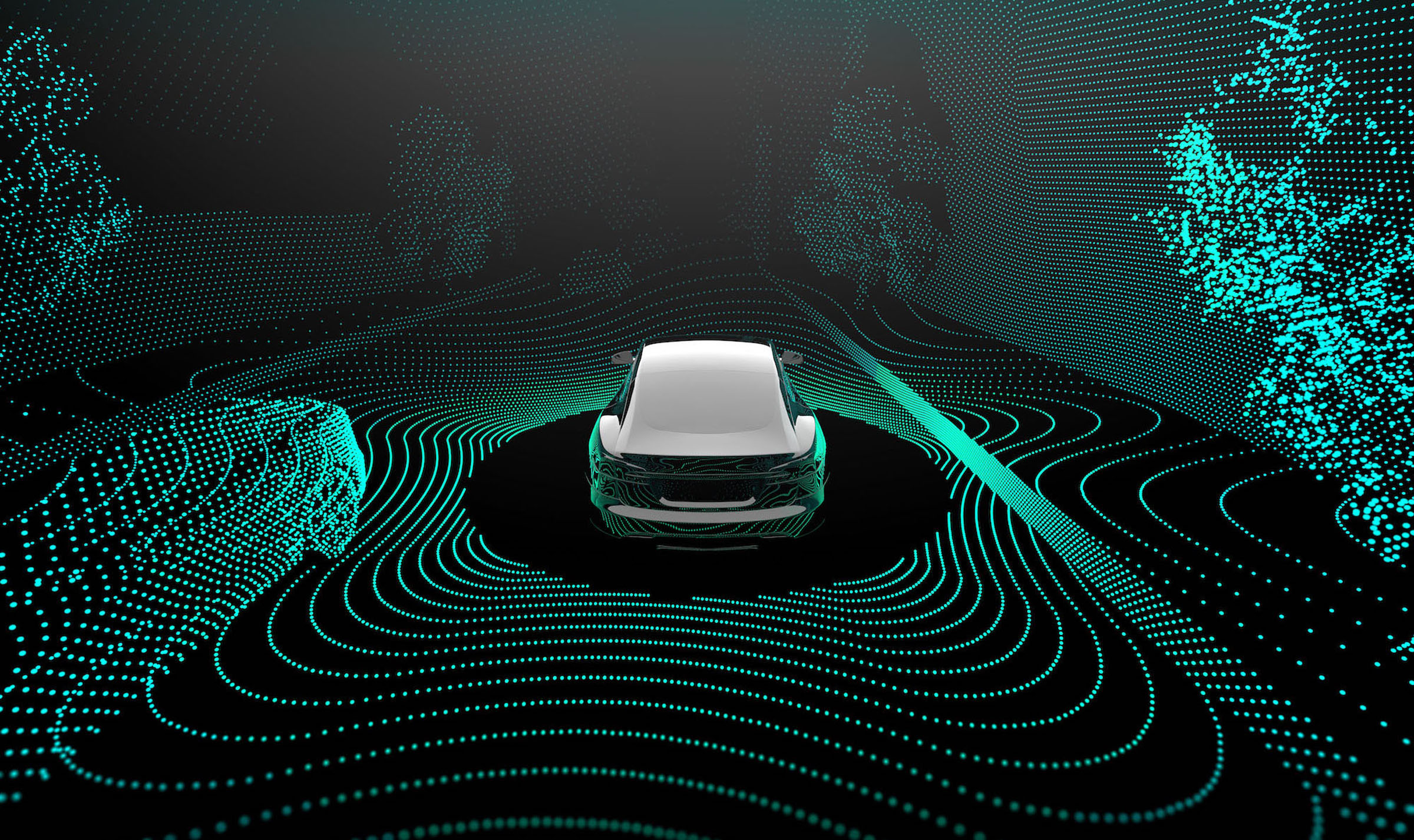 The Best in Reliability and Quality
To enable precise and safe driver assistance systems, vehicles must use the highest quality sensor technology. These systems must deliver the right information, at the right time. Reliability and quality are of utmost importance.
Jabil's is a LIDAR manufacturer with expertise in product and process design, active alignment, sensor position, optical engineering, and automotive-grade manufacturing. Enabling us to design, prototype, industrialize, and manufacture the best high-resolution LiDAR.
Superior Image Quality. Deep range of vision, accurate sensing, and extreme tolerance. These qualities support the creation and delivery of an on-point 3D map quickly, clearly, and consistently, delivering the vehicle the information it needs to react and support the driver.
Industrialization. Our combined capabilities of rapid prototyping, design engineering, and design for manufacturing provide a unique advantage. Know that with our deep expertise in innovative design, compliance expertise, prototyping, and automotive design and manufacturing, Jabil can produce a LiDAR technology solution that delivers on all fronts. From concept, to prototype, to serial manufacturing. Jabil's optical expertise in product and process design, and active alignment, enables system miniaturization, while increasing system performance.
Automotive Pedigree. Customers benefit from Jabil's 50+ year history of electronics industrialization and our 20+ year history of optics production. Be confident that our deep experience in delivering automotive manufacturing solutions, power and enable our LiDAR technology solutions.
Accelerate Time-To-Market. Jabil's diverse range of capabilities, including design, industrialization, manufacturing, and global supply chain expertise, enable our customers to reduce time-to-market while lowering costs.
Active-Alignment Expertise. Our precision optics experience ensures the highest level of sensor accuracy. Manufacturing with Active-Alignment processes allows us to guarantee strict control on optical properties, image quality variability, vibration tolerance, and accurate lens and sensor alignment.
Precision Design Skills. Know that our software and hardware engineers work together with our customers to design precision sensor technology that provides an accurate, reliable, and superior quality detection system.
Design for Manufacturing Expertise. With our proven design for manufacturing processes and capabilities, the result is a LiDAR manufacturing solution that is aligned to budget, timeline, and demand deliverables. We do the due diligence, research, testing, and analysis to ensure our clients are getting exactly what they need, when they need it.
Knowledge is Power and Safety
Jabil is a LiDAR Manufacturer with technical expertise that provides suppliers and automakers the advantages needed to meet industry and consumer demands for autonomous driving. Be confident that you've got a proven LiDAR technology partner working behind the scenes to keep your vehicles alert and ready to provide support– whenever it's needed.
Automotive Thought Leadership
Browse the Jabil Automotive Blog Library to Learn More About how we Serve the Automotive Industry