ADAS Cameras for Advanced Driver Assistance Systems
Enabling Vehicles to Detect, Correct and Protect
Seeing is believing. And this is exactly what ADAS cameras enable for emerging Advanced Driver Assistance Systems (ADAS). Gone are the days of drivers using mirrors and windows to understand the driving environment. Now, camera-based technology is used to help both the driver - and the vehicle - react and respond to the world around them.
ADAS systems rely on cameras to quickly and accurately detect and recognize other vehicles, pedestrians, obstacles, traffic signs, and lane lines, etc. The information captured by ADAS cameras is quickly analyzed by supporting software and used to trigger a response by the vehicle to improve safety – such as automatic emergency braking, lane departure warning, driver awake and alert monitoring, blind spot alerts, etc.
Not only are cameras being used to enable ADAS systems, they are key for automakers racing to implement "eyes off" and "mind off" levels of autonomous driving (SAE autonomous driving levels 4-5), so the vehicle can see and analyze the world around it when it's driving itself.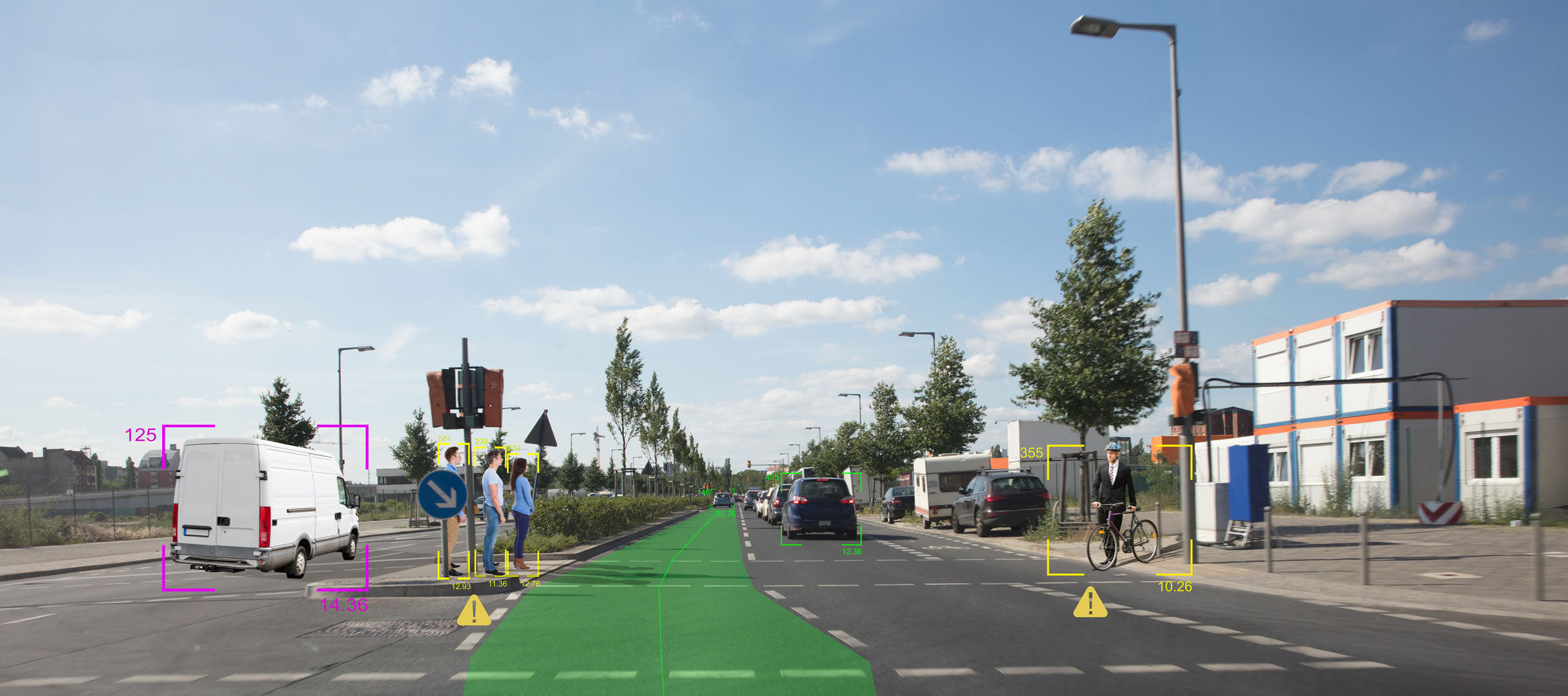 The key to delivering the most reliable camera-based ADAS systems is by using the best cameras available. The better a camera can detect and recognize the environment, the quicker the software can interpret what it sees and then initiate the appropriate response to improve safety.
Jabil's platform portfolio of automotive front and surround view cameras enable the highest level of detection and recognition in diverse lighting and weather conditions, and across all automotive operating temperatures. Our camera technology delivers the best image quality required to allow the vehicle software to do the best possible job of interpreting what it sees.
Excellent Image Quality: High resolution, excellent image quality, and high dynamic range. These attributes enable software to quickly and accurately interpret information to keep the vehicle and occupants safe.
Customizable Solution: Modular solution that enables our customers to choose from a portfolio of image sensors, image sensor processors (ISPs), serializers, and lenses.
Active-Alignment Manufacturing: Jabil's cameras are manufactured using Active-Alignment processes. This allows us to maintain tight control of optical properties, reduce image quality variability, ensure focus across the entire image range, provide a customizable focal distance, and increase manufacturing yield.
First-To-Market: Jabil's diverse range of capabilities including design, industrialization, manufacturing, and supply chain expertise enables our customers to reduce time to market.
Partnership Ecosystem. Our partnerships with strategic automotive-focused partners, enable Jabil to stay ahead of the market with the development of cameras leveraging next-generation technology.
Automotive Pedigree. Customers benefit from Jabil's 50+ year history of automotive electronics industrialization and our 20+ year history of optics production. Trust in our deep experience in delivering manufacturing solutions to the automotive industry, ensuring our camera sub-systems can meet your tight technical requirements.
Committed to Improving Safety
Jabil's platform portfolio of automotive front and surround view ADAS cameras enable our customers to equip vehicles with the highest level of detection and recognition technology. Making vehicles compliant to the highest-safety levels, and meet SAE Autonomous Driving Levels 4-5.
To enable accurate and reliable ADAS systems today, and SAE Autonomous Driving Levels 4-5 tomorrow, choose Jabil's innovative ADAS Cameras to help vehicles Detect, Correct, and Protect.
ADAS Cameras: How They Work
Advanced Driver Assistance Systems (ADAS) using camera-based sensors help the driver and vehicle have greater awareness of the driving environment. Cameras are positioned outside the vehicle on the front, back and sides to capture images of the road, street signs, pedestrians, vehicles, and other obstacles.
Images captured by the cameras are analyzed by supporting software and the information then triggers a response to improve safety. This could be automatically initiating emergency braking, alerting the driver that they are drifting out of a lane or that there's a vehicle in their blind spot, or helping them park the car.
Automotive Thought Leadership
Browse the Jabil Automotive Blog Library to Learn More About how we Serve the Automotive Industry