Automotive Lighting Solutions
Enhancing the Efficiency, Design & Functionality of Automotive Exterior
Exterior automotive lighting - what was once a functional feature of vehicles is rapidly becoming a brand differentiating feature. And not only that, it's increasingly being used to assist the driver to help increase the safety of the passengers and people on the road.
These developments are being driven by the flexibility and capabilities of LED technology. LEDs use 75 percent less energy and last 25 times longer than incandescent lighting. They are available in a range of light colors, and have a much smaller form factor than traditional light sources.
Jabil is working with customers across the automotive supply chain to enable the new ways that car manufacturers are using exterior lighting. Our portfolio of manufacturing processes, subsystems and components enable our customers to bring complex, intelligent and reliable LED lighting solutions to the market quickly and efficiently.
Advanced Electronics Manufacturing Services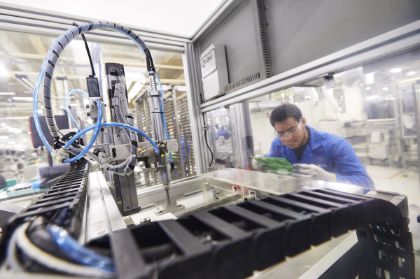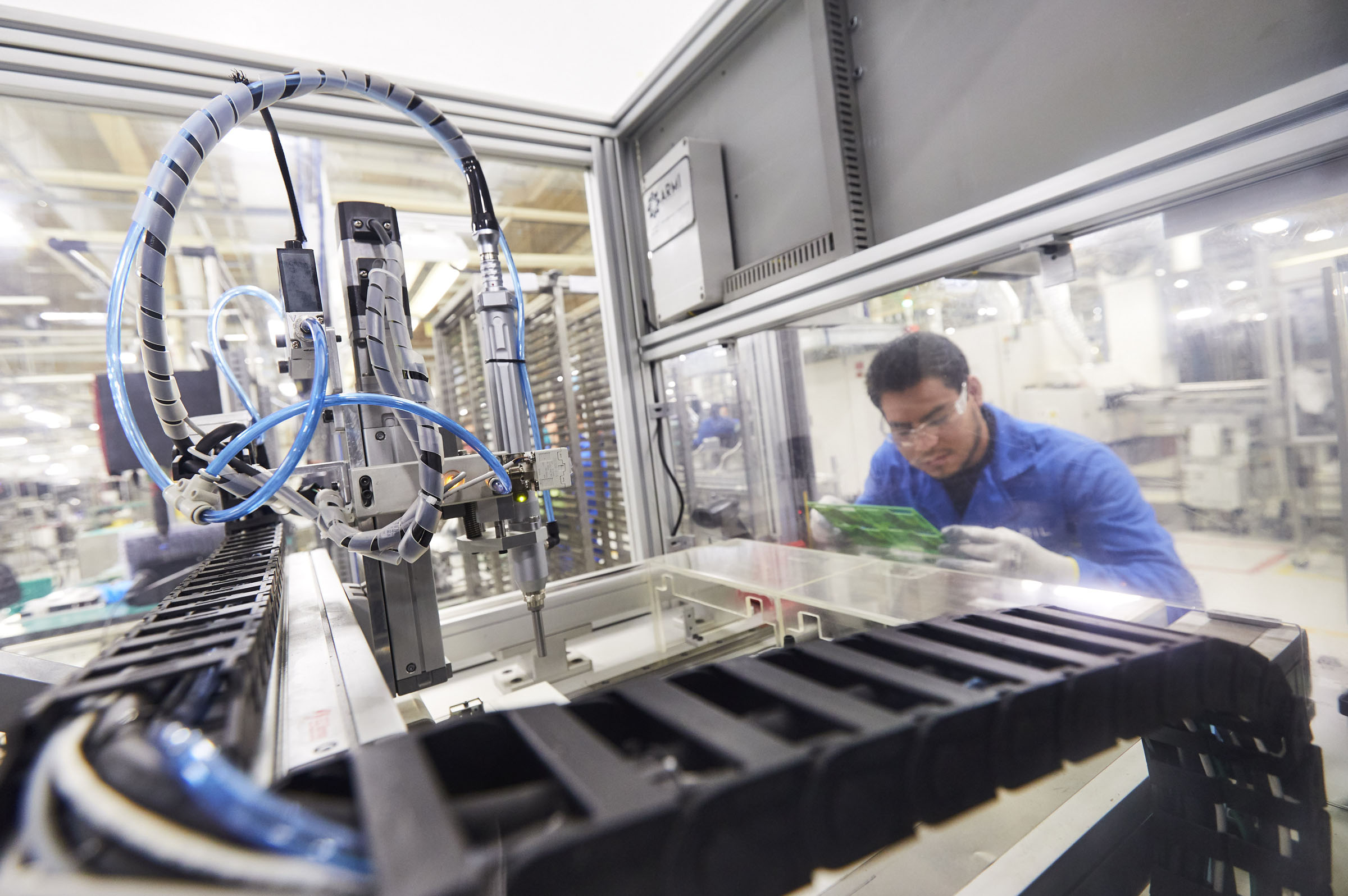 Jabil offers complete end-to-end advanced electronics manufacturing services including design, test, industrialization and high-volume manufacture of complex LED lighting systems. Our global footprint delivers high-volume, highly automated assembly processes for lighting components, PCBA's and modules.
Angle Mounted LEDs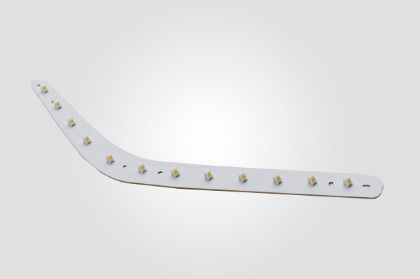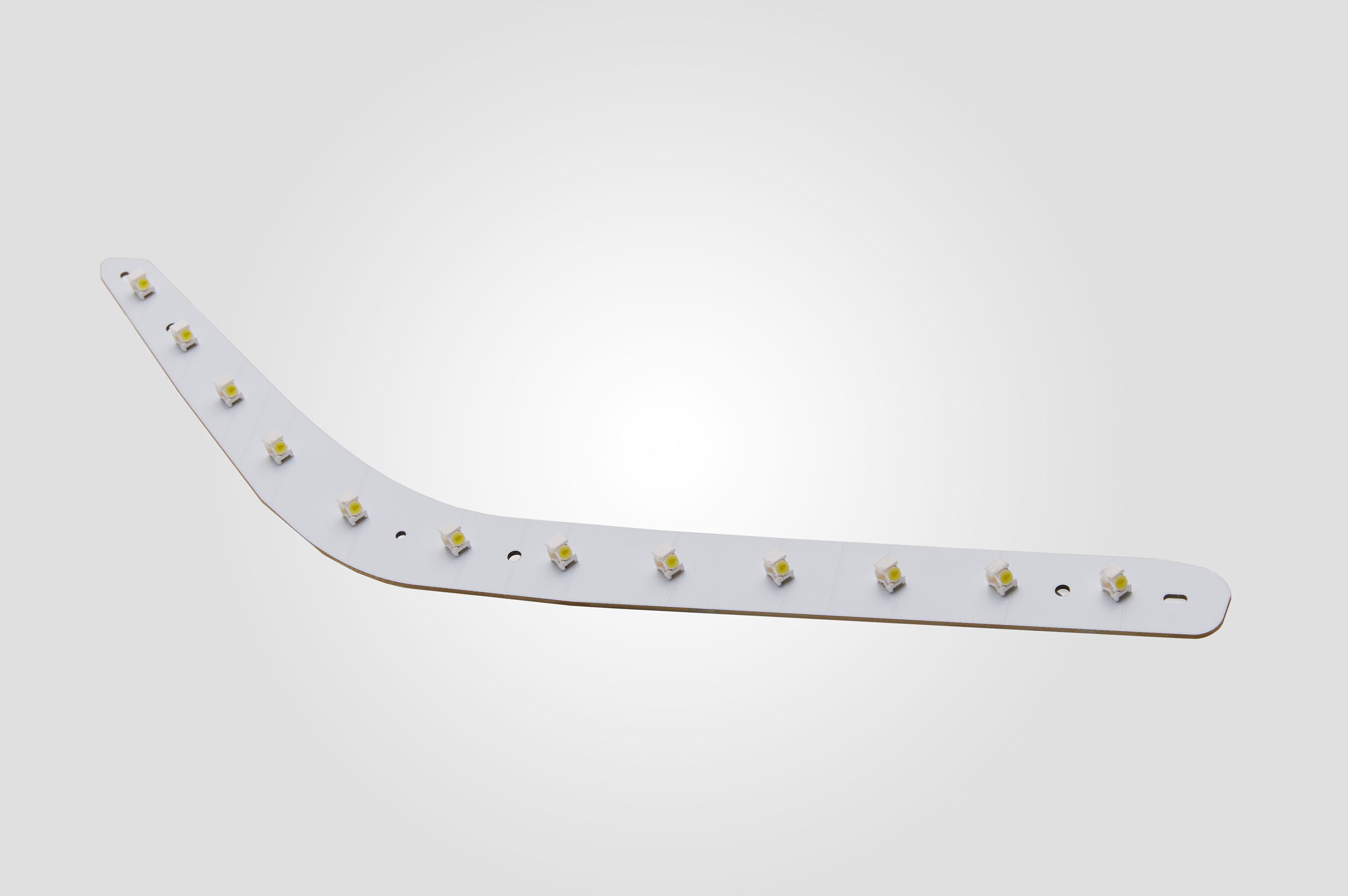 Our patented packaging solution for angle mounting LEDs on PCBAs increases reliability, lowers cost and improves performance. This innovative system simplifies assembly and delivers the design freedom to create 3D lighting forms and light patterns that allow automotive brands to express themselves and differentiate from their competitors.
Precision LED Mounting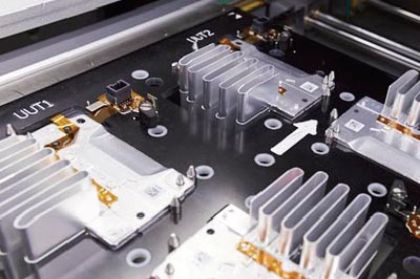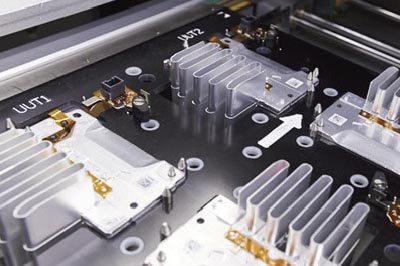 Our standardized and fully automated precision LED mounting process enables high power LED front lamps. This unique manufacturing process improves product performance with micron-level LED placement while reducing cost. The combined assembly of heatsink, LED, PCBA, ribbon wire and other components is part of an automated process that includes laser marking, adhesive stick, and crimping.
Laser Matrix Architecture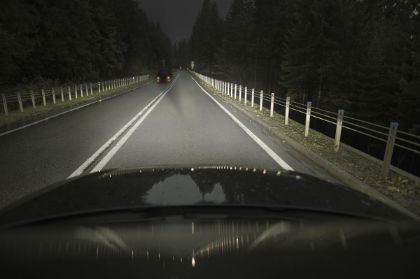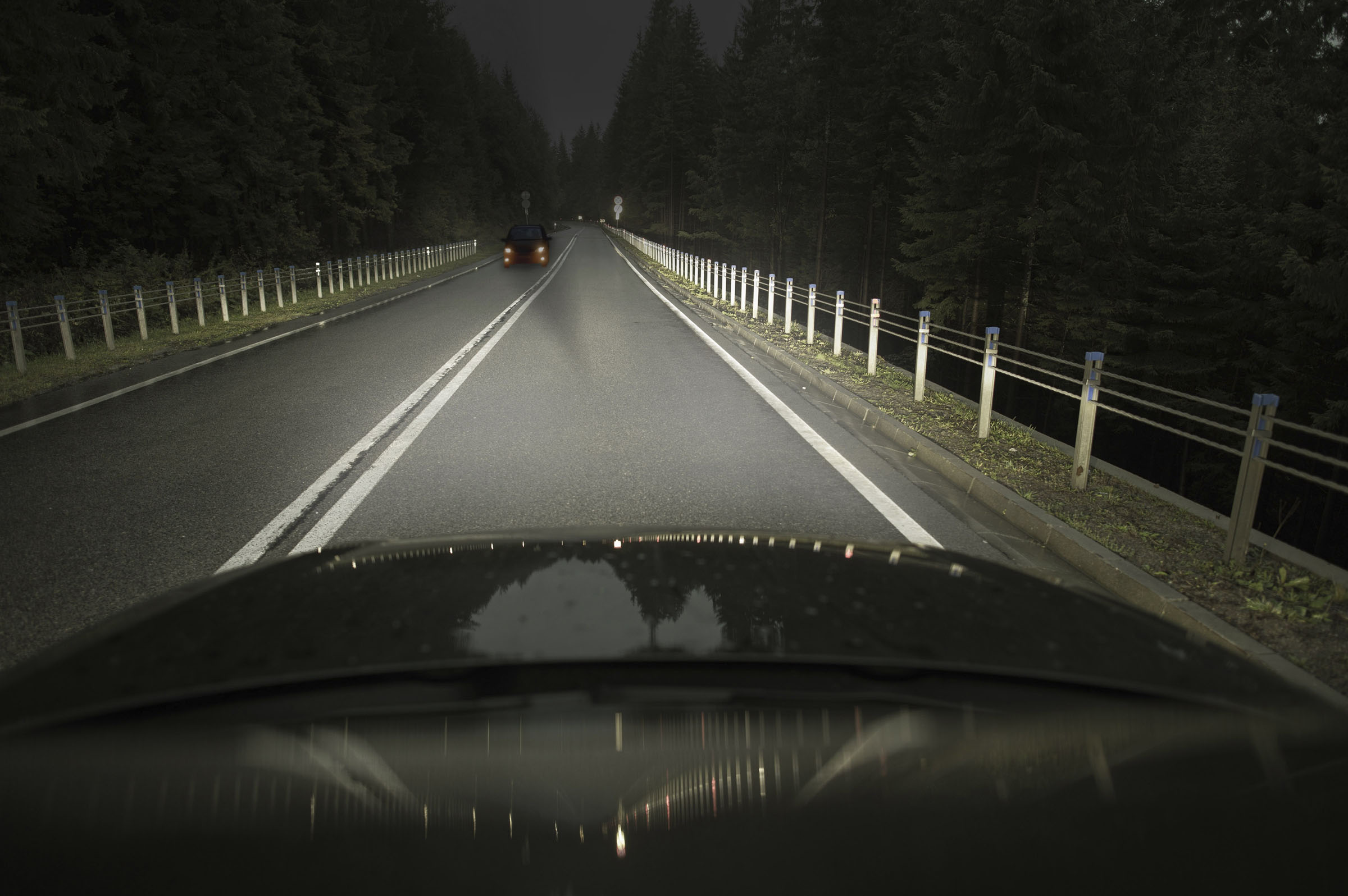 This smart headlight system combines bright laser light with adaptive glare-free protection, using matrix functionality to improve safety and comfort during high-beam driving. While the matrix function avoids blinding on-coming traffic and pedestrians, laser technology provides more precise illumination.