Semiconductor Wafer Handling Systems
Custom High Performance Wafer Handling Systems
Semiconductor Wafer Handling Automation
Semiconductor Wafer Handling Systems
Semiconductor manufacturers are often faced with the challenging task of finding new, more efficient ways to automate the handling of their wafers. Wafers come in a range of shapes and sizes, thus needing different handling requirements. So, figuring out an appropriate handling solution can sometimes pose a timely and costly challenge for manufacturers.
This is where Jabil Precision Automation can help. Whether it's solving a complex wafer handling application or integrating automation into your current process tool; our proven experience and deep understanding of wafer handling automation and factory integration requirements allow us to develop wafer handling equipment that addresses all your project needs.
We design and build reliable, industry-trusted semiconductor wafer handling systems for some of the world's leading semiconductor manufacturers around the globe. Whether it's a turnkey Equipment Front End Module (EFEM) or a fully custom wafer handling solution -- our wafer handling know-how will ensure your next automation project is a success.
| | |
| --- | --- |
| Example: Coinstack Wafer Handling System | |
What is a Wafer Handling System?
An automated wafer handler is a robotics system designed to automate and facilitate the handling of silicon wafers during the semiconductor manufacturing process. Wafer handlers are integrated with semiconductor process tools which perform various manufacturing tasks throughout the semiconductor production lifecycle. Automated wafer handling systems can be found throughout various Back End of Line (BEOL) or Front End of Line (FEOL) manufacturing processes as the robot facilitates the transfer of wafers between process tools.
Our mission is to provide you with a solution that facilitates the transfer of your wafers safely and efficiently during the manufacturing process.
Jabil Precision Automation Solutions offers a full range of automated wafer handling systems. Based on our standardized wafer handling automation platforms -- WaferMate 300 and WaferMate 200 -- our systems are highly-configurable and customized to meet your exact specifications.
| | |
| --- | --- |
| Example: Coinstack Wafer Handling System | |
A typical wafer handling system consists of the following base components. Depending on the complexity or simplicity of the solutions, components can be customized to suit your wafer handling needs.
Wafer Carrier
A wafer carrier is used to store and transport wafers during the manufacturing process. We support the integration of a variety of wafer carriers and mini environments.
FOUPs (Front Opening Universal Pods)

Typically used with 300mm wafers applications

FOSB Box (Front Opening Shipping Box)

Stores wafers during transportation

SMIF Pods (Standard Mechanical Interface)

Typically used with 200mm wafer applications

Open Cassettes

Used with 200mm or smaller wafer applications

Coinstack "Horizontal Wafer Stackers"

Typically used transport fragile wafers (e.g. thin and warped wafers)
Wafer Pre-Aligner
The wafer aligner is an essential system tool that's used to properly orientate the wafer before it's handed off for processing. Proper positioning plays a crucial role in determining the level of accuracy and efficiency during manufacturing. A wide variety of wafer flats and notches can be accommodated.
Available Wafer Aligners:
Vacuum (backside contact)
Edge Grip (non-contact)
Wafer Handling Robot
The heart to any wafer handling system is the wafer handling robot. Paired up with a suitable end effector, the robot facilitates the handling of wafers between process steps.
Available Atmospheric Robot Options:
Single Arm Robot

Standard wafer handling robot used in a wide range of wafer handling applications

Dual Arm Robot

Reduce wafer swap times and overall cycle times
| | |
| --- | --- |
| | Example: Coinstack Wafer Handling System |
We understand the level of complexity that goes into wafer handling projects, that's why we offer a range of available systems options to help develop a solution that supports your manufacturing goals.
Available System Options:
Clean Air Fan Filter Unit (FFU) for up to ISO2 cleanliness
Integrated Ionizers for ESD sensitive wafers
Optical Character Recognition (OCR) Reader for alphanumeric scribes, barcodes, and Data Matrix Codes (DMC)
Wafer Flipping Modules
SECS/GEM Communication with facility host network
Supported Wafer Types:
We support the handling of a variety of wafer types and sizes that range from 100mm to 450mm.
Thin Wafers (down to 50µm thickness)
Thick Wafers
Warped Wafers
Bonded Wafers
Trenched Wafers
Glass Wafers
Reticles & Photomasks
Other substrates upon request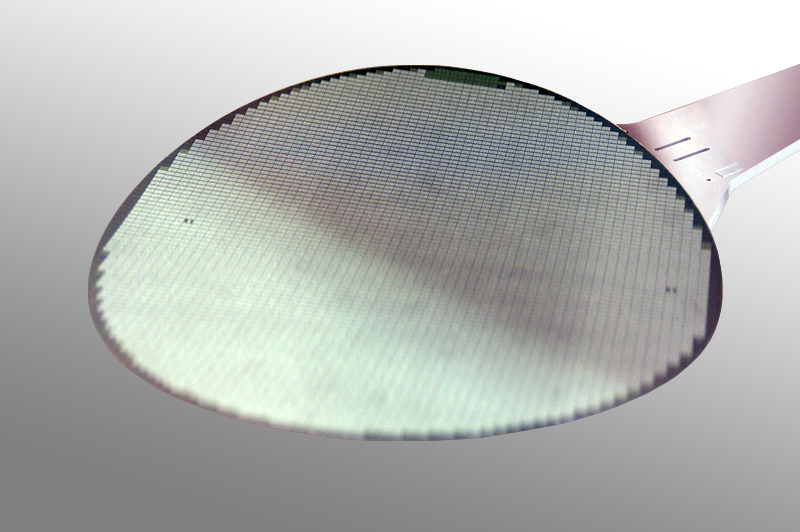 Warped Wafers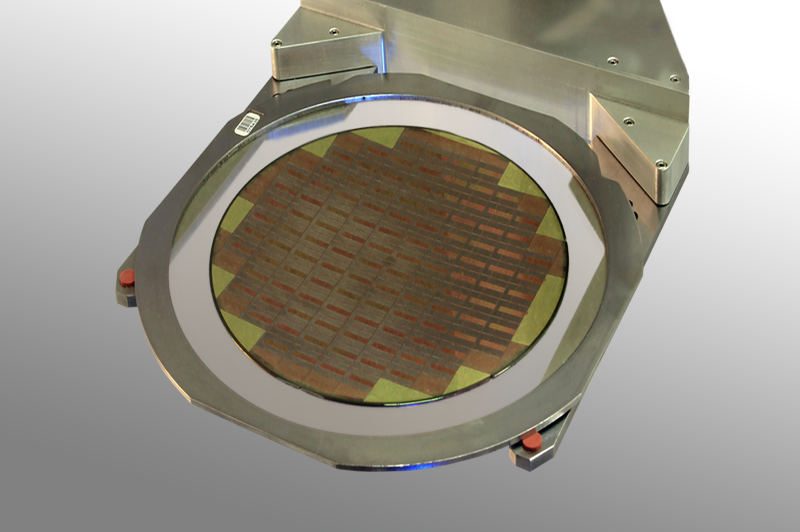 Film Frames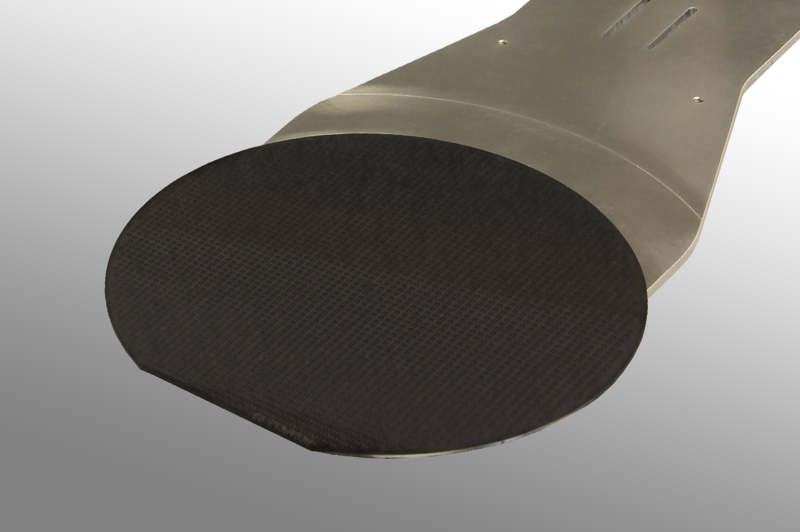 Thin Wafers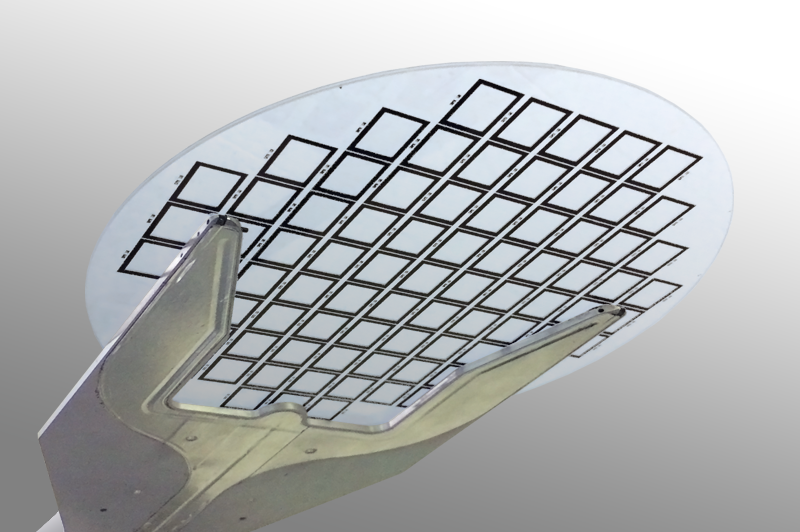 Glass Wafers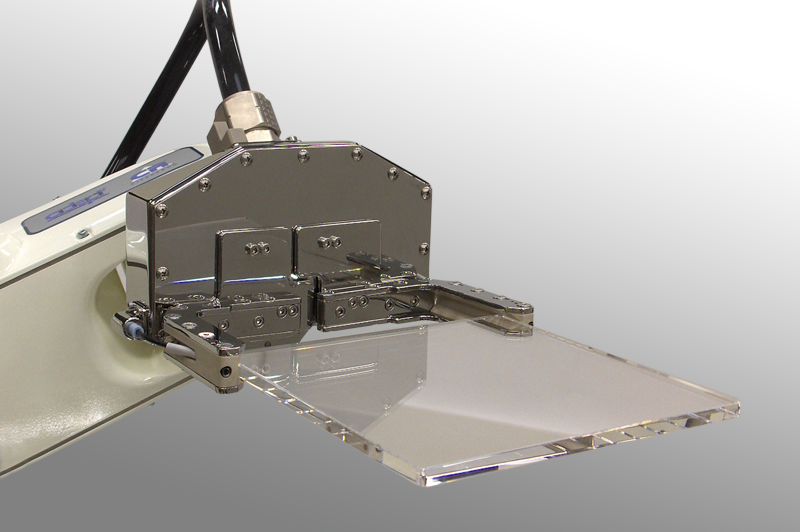 Glass Reticles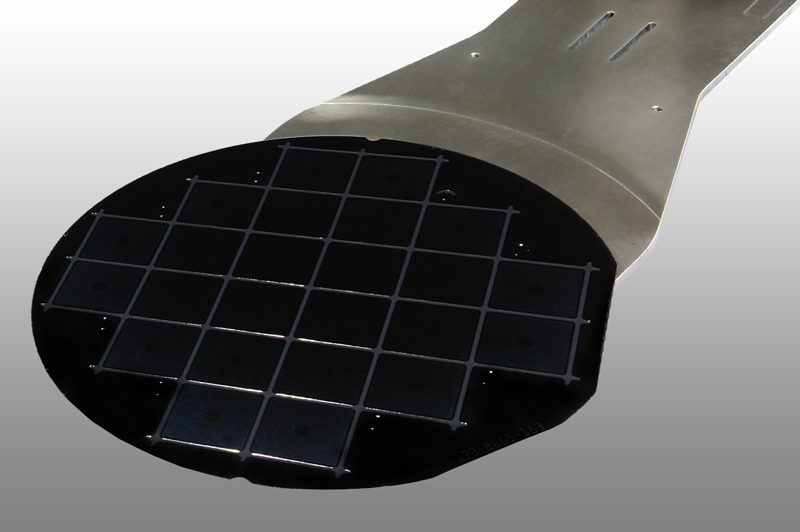 Grooved Wafers
Available End Effector Technolgies
Wafer handling robots are paired with various end effectors that facilitates the handling of your wafers. We offer an extensive portfolio of patented end effector technologies that allow us to build systems that address your wafer handling needs.
Non-Contact Bernoulli

Perfect for applications dealing with wafers prone to contamination due to traditional handling methods.

Vacuum Handling

Standard gripping solution applicable to a wide variety of wafers and applications.

Edge Grip Wafer

Great for handling applications with contact exclusion zones

Dual Wrist End Effectors

Increases throughput, better cycle times, faster wafer swap times
| | |
| --- | --- |
| Example: Edge Grip Wafer End Effector with Glass Wafer | |
Photomask Reticle Cleaning System
Non-Contact Wafer Handling
Benefits of Automated Wafer handling
Whether you're transitioning from manual wafer handling or looking to integrate automation with your process tool – we have the experience to provide a solution that meets your needs.
Increase Throughput and Yield
Eliminate Damage to Expensive and Fragile Wafers
Improved Accuracy and Repeatability
Improved Quality Control and Traceability
Custom Semiconductor Wafer Handling Projects
In addition to standard silicon wafer handling applications, we also manufacture custom automated solutions, tailored to your specific need.
Examples:
Reticle Cleaners
Reticle Sorters
Coinstack Packers
Pallet + Wafer Applications
| | |
| --- | --- |
| Example: Custom Glass Reticle Sorter System | |
Ready to Automate?
Get in touch with one of our automation experts
Learn More