Robotic Systems Integration
Custom Robotic Systems Integration
Robotic Systems Integration
Custom Robotic Systems Integration
Automated Lamination System
Custom Automation Solutions
Robotic Systems Integration
Our experience integrating all types of industrial robots enables us to deliver innovative custom robotic systems designed to suit your manufacturing needs. Jabil Precision Automation understands the needs of the market and its customers' thanks to our deep understanding and 40-year experience in robotics automation. This allows us to design, build, and integrate a custom solution for your manufacturing needs.
At our heart, we are a robotic systems integrator. Our extensive experience with the latest hardware and software components enables us to design and build tailored automated systems solutions for you. Our team will help evaluate your current production processes and help identify the best ways to optimize your current manufacturing line for automated assembly.
Benefits of Robotic Systems Integration
Integrating automation into your production line leverages benefits that are simply unattainable with manual operations. Your goal may be augmenting the capacity or capability of your current workforce, or it may be finding a solution to a process that simply cannot be done by hand.
Benefits of automation integration:
Increased consistency
Improved quality & yield (reduced scrap)
Improved accuracy and repeatability
Increased return on investment
Faster time to production volume
Increased uptime
Increased productivity and utilization
What does the robotic integration process consist of?
The robotics integration process plays a critical role in your overall automation strategy by delivering the right tools and equipment to support your manufacturing objectives. Jabil engineers will work with you to evaluate your current production lines and assembly methods to help identify and optimize those process steps for automated assembly. This is to ensure all benefits of automation are leveraged during manufacturing operations and on your production floor.
At the core of every robotic system are the following components:
Robot Manipulator
We offer a wide range of robot options to suit your specific applications. Whether it's a standard industrial robot, a collaborative robot, or a process-specific robot, Jabil engineers will select a robot best suited for your automation objectives. Choosing the right robot for the job is an important step to achieving optimum performance and flexibility. That is why we offer a variety of available industrial and collaborative robot options to ensure your automation needs are met.
| | |
| --- | --- |
| Example: Precision Alignment, Bonding, and Alignment System | |
Integrated Motion Systems
Many applications require additional axes of motion within a system to support off-the-shelf robot integration. Jabil combines the operation of a standard robot manipulator with a positioning stage (for example) to solve more complicated assembly requirements. Similarly, the actions of multiple robots can be coordinated for parallel activities. Utilizing the latest hardware and tools, our advanced motion control systems deliver high-performance automation with increased repeatability and precision.
Integrated System Software
Our automation software is layered on top of that of standard robots to provide cohesive and mature system control while taking advantage of the full capability of the standard equipment. Our software provides a powerful and intuitive HMI (Human Machine Interface) for the operator, line manager, and engineer, utilizing a completely SQL database platform. This also pairs up seamlessly with your factory host and Manufacturing Execution System (MES) to provide traceability and visibility of machine operation from the factory level.
Available Robot Options:
Choosing the right robot for the application is an important step in determining and achieving optimal performance and flexibility. That's why we offer a variety of available robot options to ensure your automation needs are met.
SCARA (Selective Compliance Assembly Robot Arm)

Works well with small parts assembly applications (top-down assembly)
Fast cycle times
Relatively large work envelope
Low integrated cost

Cartesian Robot (X-Y-Z-Theta)

Works well when accuracy and repeatability is most important
Fast cycle times
Space efficient work envelope

Six-Axis Robot (Articulated Robots)

Best for applications requiring tip & tilt for assembly, or a large, dimensional work envelope
Available for very large work areas
Good for machine tending applications

Delta Robot (also known as spider or parallel robots)

Works well for high-speed, pick and place applications dealing with high mix

Special Purpose Manipulators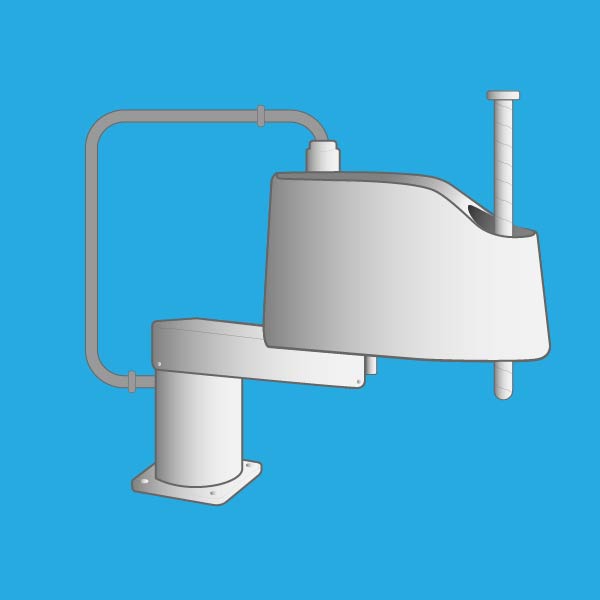 SCARA Robot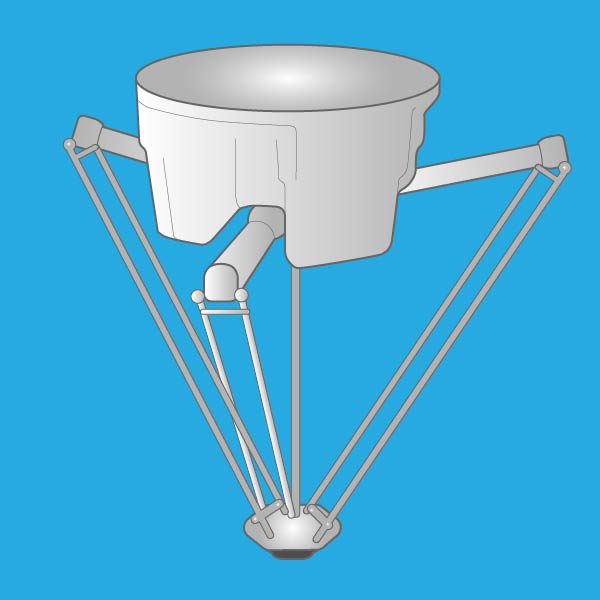 Delta Robot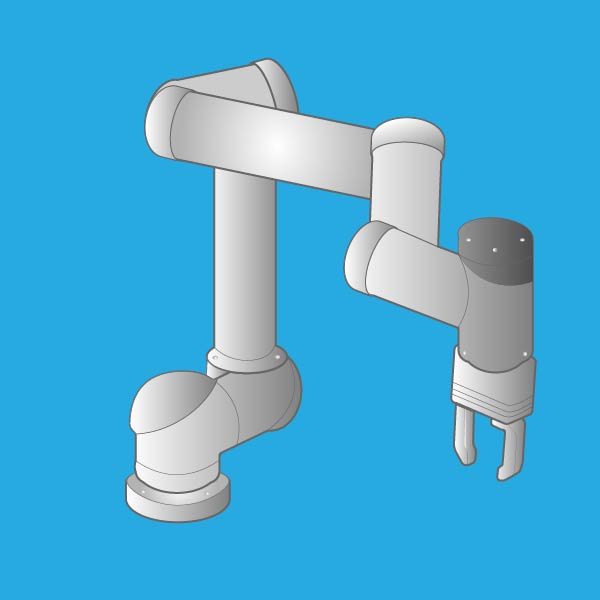 Collaborative Robot
Automated Lamination System
Custom Automated Assembly Systems
PRECISION ALIGNMENT, BONDING, AND ALIGNMENT SYSTEM
Automated 4-1 Process System
Automation System Examples
Example: Tray loader & unloader for automotive

component
Example:

Pallet loader & unloader for memory PCBs
| | |
| --- | --- |
| Example: Small parts assembly for a medical device | |
| | |
| --- | --- |
| | Example: Automated precision alignment, bonding, and inspection of small parts for A/R device |
| | |
| --- | --- |
| Example: Dual arm semiconductor wafer handling system | |
Common Robotic System Applications
Common robotic applications are found across a wide range of industries and applications. Manufacturers partner with us to develop automation assembly systems that help offset direct labor and achieve faster, more consistent, cost-effective assembly of their products.
Robotic applications examples:
Small Parts Assembly / Pick and Place systems
Liquid Dispensing – including Adhesives, Sealants, Fillers
Lamination (protective covers, displays, micro-fluidic devices, consumer electronics)
Label Placement
Filling & Capping
Electronics Assembly
Materials Handling
Welding (ultra-sonic welding, laser welding, resistance welding)
Soldering
Screwdriving…and more
Why choose Jabil as a Robotics Integration Partner?
With over 45 years of automation experience, Jabil Precision is much more than a robotics integrator, we're a solutions provider. We've helped numerous companies across a variety of industries achieve their manufacturing goals with complete end-to-end automation systems.
Choosing the right automation partner is key in shaping and achieving your manufacturing goals, so companies partner with us to optimize and automate the manufacturing and assembly processes by leveraging our global supply chain and expertise.
Industries Served:
Consumer Electronics
Life Sciences
Ready to Automate?
Get in touch with one of our automation experts