Description
PA 4035 CF is an ESD safe carbon fiber PA12 copolymer which provides greater stiffness, strength and toughness over similar products on the market.The high carbon fiber loading provides superior tensile strength and modulus while the PA12 base promotes relatively high ductility and ease of handling. Special formulation and processing reduce filament breakage during loading and printing. PA 4035 CF prints on any open-source desktop filament 3D printer.
PA 4035 CF is well suited for printing ducting in automotive and aerospace applications, casting patterns, composite tooling and prosthetics. For demanding applications within the aerospace and automotive industries, the filament provides high heat deflection temperatures. The dimensional stability also increases compared to standard nylon due to the additional of carbon fiber. In addition, PA 4035 CF increases stiffness and strength in load bearing orientations while showing less warping than standard nylon.
Advantages
PA 4035 CF is an extremely strong and stiff material which is great for products that require additional strength. Advantages are:
High strength, stiffness and toughness
Mechanical properties can be tailored by adjusting fill orientation
Superior printed part surface finish quality
Ease of handling filament during loading and printing
Surface resistivity of ≤E9 for ESD sensitive applications
Low print temperature enables the use on more machines
Applications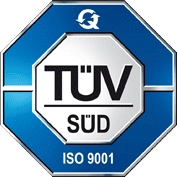 Ducting for automotive and aerospace
Casting patterns
Composite tooling
Prosthetics
Jabil Additive Dynamic Response Teams
Jabil's dynamic response teams stand ready in these challenging times to assist you in eliminating barriers to production turnaround challenges, from initial concept to final output. Through the enhanced capabilities of additive manufacturing and the expertise of these teams, you can:
Consolidate your Bill of Materials (BOM) and cut assembly time through by producing complex part geometries.
Rapidly iterate new product refinements by eliminating complicated and expensive tooling requirements.
Access a distributed manufacturing model to produce needed parts locally and on-demand.
Access a broad ecosystem of new materials engineered for additive manufacturing that meet and exceed product requirements and industry certifications for increasingly high-performance applications.
Contact Us to learn how we can help.