Digital Parts & Services
Shorten Lead Times and Reduce Manufacturing Waste
Reimagining Products, Reinvent Manufacturing
Jabil Additive brings to the forefront part consolidation and design freedom. For designers and engineers there is nothing more frustrating than being limited by manufacturing rigidity. All too often, designers are forced to design for manufacturing rather than designing for optimal outcomes. This is why additive manufacturing is revolutionizing product design by combining the number of individual parts from multiple to just one part. A true game changer.
Jabil Additive enables designers to create more complex parts that eliminate possible failure points that come with assembly and managing multiple pieces. For example, within the healthcare industry, a cooling fan with 73 metal parts that required hand assembling was reduced to just one additive manufactured part. The result: the customer has gone from hand assembling three fans a week to manufacturing 150 fans in a 12-hour window. Design and make new products with Jabil Additive – an established partner you can trust. We can help you shift from conventional design to innovative DfAM (Design for Additive Manufacturing) – increasing efficiencies and design flexibility.
DfAM & Engineering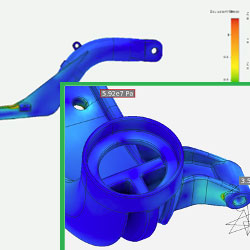 Our team can help you Design for Additive Manufacturing (DfAM) which unlocks almost endless design freedom and supply chain simplification through BOM consolidation and reducing complex assemblies.
Learn More
Production Parts & QMS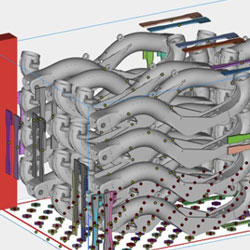 We bring deep expertise around proven manufacturing rigors ensuring that parts perform as expected. This includes design, validation, production and certification.
Learn More