Description
TPE SEBS 1300 85A 3D printing filament is a Shore 85A elastomer that does not require drying to process and has excellent bed adhesion and ease of printing. TPE SEBS 1300 85A has low moisture absorption and has better elasticity for applications that require high flexibility and durability. It works on all open-platform direct drive 3D printers and can be run on desktop 3D Printers with PTFE Bowden Tubes. TPE SEBS can stretch over 600% and is much easier to print than TPU filaments.
TPE SEBS 85A can be used for parts that need elastomeric properties that can bend, flex and stretch without the need for a heated print bed and has demonstrated a very high success rate in printing complex geometries. TPE SEBS is similar to rubber and other thermoplastic elastomers in its properties, soft to the touch while still being strong and flexible. It is well suited to printing parts that need to dampen vibrations or products that need to retain flexible properties under weather or heat exposure while still maintaining good elastic properties; such as seals, gaskets, no skid / no mark feet, soft touch grips for power tools, and no slip mats for auto interiors.
Advantages
The TPE SEBS 85A is a soft material which is great for prototyping where rubber-like or elastomeric properties are required. Advantages of the TPE SEBS include: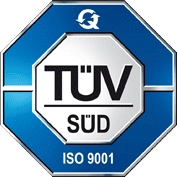 Low moisture absorption
High flexibility
Less visible layer lines
Higher success print rate
Purchase Jabil Engineered Material TPE SEBS 1300 85A on MatterHackers.