Description
TPE SEBS 1300 95A 3D printing filament is a Shore 95A elastomer that does not require drying to process and has excellent bed adhesion. It also enables printing ease. TPE SEBS 1300 95A has better elasticity for applications that require flexibility and durability with the added benefit of excellent processability and no required drying. TPE SEBS 1300 95A is slightly firmer than the 85A product to meet application requirements that call for flexibility but also need more rigidity to achieve the finished part performance. TPE SEBS 1300 95A works on all open-platform desktop printers and can be ran on direct drive configurations.
TPE SEBS 95A can be used for parts that need elastomeric properties that can bend, flex and stretch and has demonstrated a very high success rate in printing complex geometries. TPE SEBS 1300 95A is similar to rubber and other thermoplastic elastomers in its properties. This material has a similar feel to harder grades of TPU and TPO products with less warp, more bed adhesion and less printing issues. TPE SEBS 1300 95A is well suited to printing parts that require toughness, and resilience as well as some flexibility and fatigue resistance. This material is non-hygroscopic and can be printed without drying.
Applications
TPE SEBS1300 95A is perfect for soft touch applications which include but are not limited to:
Automotive interior trim components
Packaging closures
Covers and housings
Grips
No slip feet for electronic and mechanical components
Gap seals
Advantages
The TPE SEBS 1300 95A is a soft material that is less flexible than the TPE SEBS 1300 85A. Advantages of the TPE SEBS include: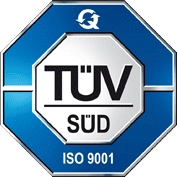 No drying required
High flexibility
Less visible layer lines
Very low warpage and curl
Higher success print rate
Jabil Additive Dynamic Response Teams
Jabil's dynamic response teams stand ready in these challenging times to assist you in eliminating barriers to production turnaround challenges, from initial concept to final output. Through the enhanced capabilities of additive manufacturing and the expertise of these teams, you can:
Consolidate your Bill of Materials (BOM) and cut assembly time through by producing complex part geometries.
Rapidly iterate new product refinements by eliminating complicated and expensive tooling requirements.
Access a distributed manufacturing model to produce needed parts locally and on-demand.
Access a broad ecosystem of new materials engineered for additive manufacturing that meet and exceed product requirements and industry certifications for increasingly high-performance applications.
Contact Us to learn how we can help.