Overview
Jabil Engineered Materials, TPU 90A is an easy processing, standard product for printing jobs requiring elastomeric properties. This filament is ideal when low scratch and mar or soft touch feel are needed and improved impact strength. TPU materials have good chemical resistance and an operating temperature range of -40°C to 95°C.
TPU 90A delivers a rubber-like elasticity, which is resistant to abrasions and performs well even at low temperatures. This filament can be used for parts that need to maintain flexibility and or require a resistance to oils, greases, and other solvents. TPU 90A is ISO 9001 certified material.
Applications
Jigs, fixtures, and tooling
Touch pads
Grips
Soft feet with low CoF
Seals
Advantages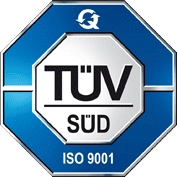 Easy Printability – low shrinkage and warpage
Excellent elastomeric properties and impact strength
Abrasion resistance and soft touch properties
Very consistent lot to lot print properties with a ISO 9001 Certificate of Analysis with every spool
Jabil Additive Dynamic Response Teams
Jabil's dynamic response teams stand ready in these challenging times to assist you in eliminating barriers to production turnaround challenges, from initial concept to final output. Through the enhanced capabilities of additive manufacturing and the expertise of these teams, you can:
Consolidate your Bill of Materials (BOM) and cut assembly time through by producing complex part geometries.
Rapidly iterate new product refinements by eliminating complicated and expensive tooling requirements.
Access a distributed manufacturing model to produce needed parts locally and on-demand.
Access a broad ecosystem of new materials engineered for additive manufacturing that meet and exceed product requirements and industry certifications for increasingly high-performance applications.
Contact Us to learn how we can help.