Jabil Employees Invest in Their Communities
When Jabil employees get involved in their local communities, good things happen. That's why Jabil Cares, our community outreach and volunteerism platform, has reached new heights over the last year thanks to the leadership, commitment and dedication of our employees.
We encourage sites to "get local" and partner with community organizations and causes that best align to Jabil Cares' core focus areas of Education, Empowerment and the Environment. The concept of Jabil Cares is simple – gain site leadership's support, rally like-minded employees around a particular cause or mission and invest the time needed to make a positive impact. It's truly inspiring how our employees have embraced the causes most pertinent in their communities.
Education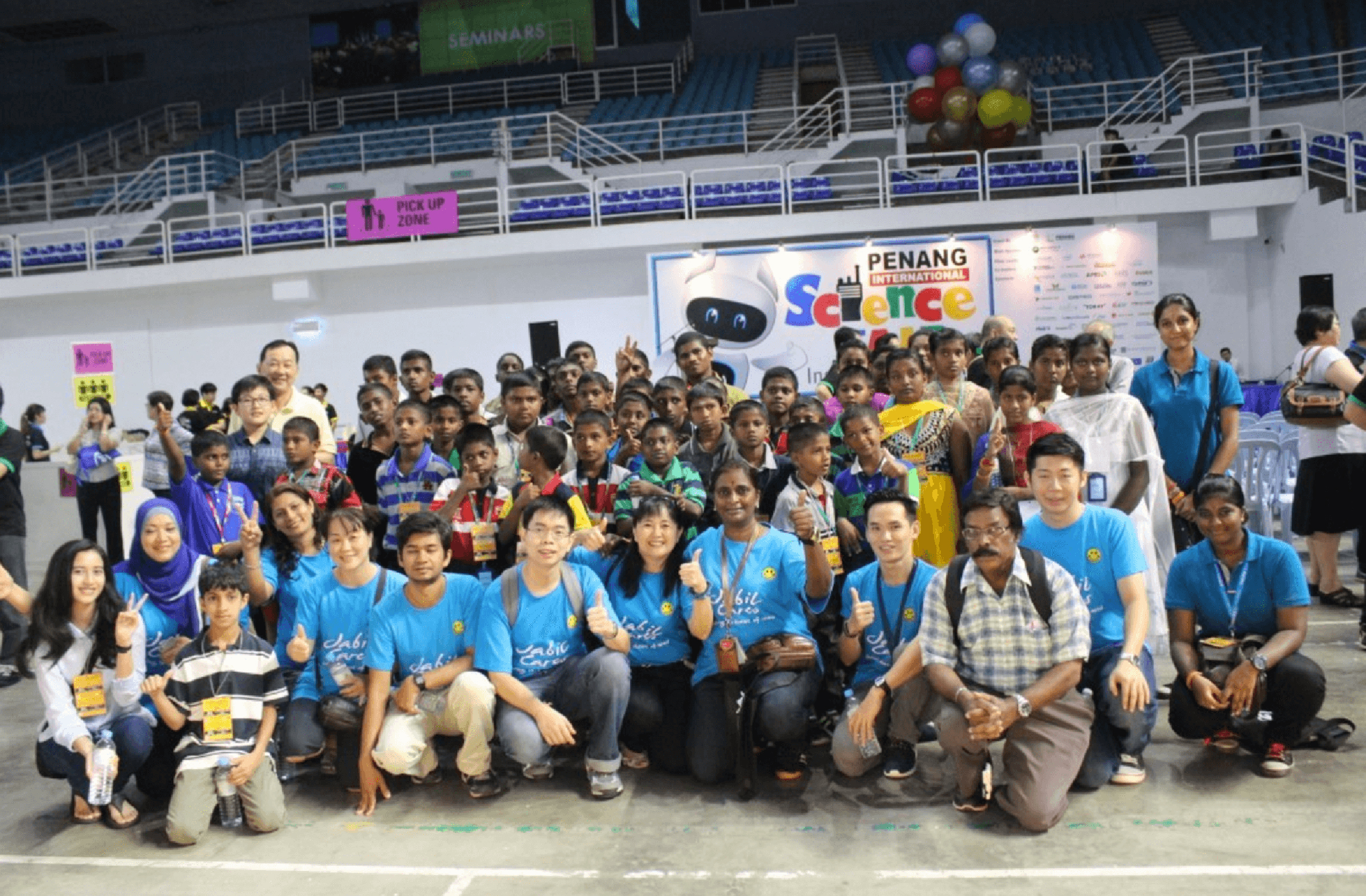 Jabil Penang employees take local orphans to a Science Fair to show the importance of science, engineering, technology and math.
Jabil Cares initiatives around Education empower sites to cultivate future generations through different platforms that make sense for their communities. Many of our European sites host a community Manufacturing Day to immerse local students in the latest technological advances in digital manufacturing. Combining Manufacturing Day with community outreach and speaking engagements to showcase different careers in manufacturing, Jabil is committed to transforming the narrative that "manufacturing isn't cool."
Another way we're investing in education is simply by giving back to those in need. Whether it's donating school supplies in Chihuahua (Mexico), Shenzhen (China), or St. Petersburg, FL (USA), you'd be surprised by the profound impact simple, good-hearted gestures from our employees can make.
Empowerment
As one of the broadest categories in the Jabil Cares platform, Empowerment focuses on the many ways employees are improving the lives of others, helping them overcome challenges and move forward. Some of our sites have done fascinating work around the cause. For example, our employees in Penang organize meals for the homeless and deliver them around the streets of George Town, Malaysia.

Jabil Huangpu employees spend time at a local orphanage playing games and doing arts and crafts with the children.
Another way our employees are connecting with a particular cause comes from our employees in Huangpu (China), Ho Chi Minh City (Vietnam) and Tijuana (Mexico). They provide toys, games, and most importantly their time to children in local orphanages.

Environment
Taking care of the environment for future generations isn't only a Jabil Cares initiative, it's something Jabil prides itself in across the globe. Recently, our sites in Kwidzyn (Poland), Tver (Russia) and Venray (Netherlands) all achieved perfect scores in an Electronic Industry Citizenship Coalition (EICC) audit.
In order to maintain membership in this organization, companies must be audited to assess their compliance with the EICC Code of Conduct, and by extension, check their facilities to ensure they uphold workers' rights, protect the environment and conduct operations to the highest ethical standards. Even though this accomplishment further validated our commitment to the environment from a manufacturing process perspective, employees are expanding this mindset into their communities by implementing bike-to-work programs or cleaning up roadways, neighborhoods or parks.
While the sizes and scopes vary, each initiative draws together like-minded individuals and community organizations to generate a collective, fruitful impact. Jabil Guadalajara's (Mexico) ongoing commitment to the Primavera Forest is something the site rallies behind every year as hundreds of employees and family members spend the afternoon planting new pine trees in the protected forest. In Europe, employees from Jabil Uzhgorod (Ukraine) regularly participate in a community cleanup of a local park.
As you can see, Jabil is making a positive impact in our communities around the world and will continue to spearhead efforts to strengthen outreach and volunteerism opportunities for our employees around our Education, Empowerment and Environment focus areas. We would like to send a special thank you to all of the employees who have helped make a difference throughout 2016 – we couldn't do it without your support and enthusiasm. If you would like to learn more about Jabil's community outreach activities across the globe, follow Jabil on Facebook.
Visit the Jabil Core Values Blog